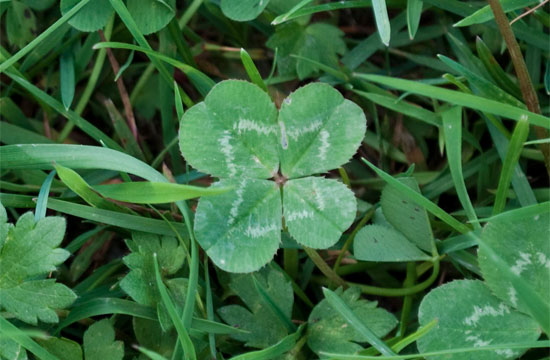 Poor Noma. First it causes everyone to get norovirus, and now it's being accused of stealing clover from the lawns of a Danish amateur football club.
We were alerted to this legal battle this morning, which has so far been published in the Danish newspaper Nationalt. Since we do not speak Danish, we've relied on Google Translate to, well, translate this sordid story (with the greatest headline, "Noma must continue to reap the football"):
Four football clubs in Amager, the police notified the two-star Michelin restaurant Noma for theft. Clubs rages over the star chef René Redzepi and his staff without authorization harvested grass and four-leaf clovers from soccer at Kløvermarken and used it in the courts of Noma. Police said that it takes seriously the matter.
If we're reading this correctly, Noma's staff has been feeding people foraged clover off a soccer pitch in Copenhagen, to the point that there's no grass left on the field. The municipality will not intervene, so these poor soccer players have taken it to the police.
And as if that weren't enough, Rene Redzepi and his team are looking for more unusual places to harvest ingredients, such as this belfry in Manchester.
And Noma's also trying to harvest unusal and rare fungi growing in the back of our minifridge at Abrams Media, too!
And if that weren't enough, either, these are only the first instances of what we anticipate is going to be a jillion April Fool's Jokes involving the Best Restaurant In The World. This is what you get for serving ants, Redzepi!
[h/t @ReneRedzepiNoma]
Have a tip we should know? tips@mediaite.com