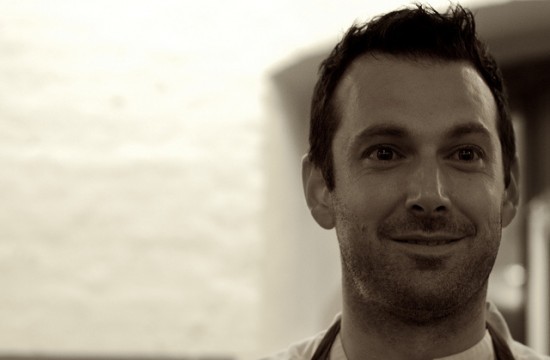 Big news out of Copenhagen: Matt Orlando, the executive chef at Noma, announced to the world that he will be leaving the award-winning embrace of Rene Redzepi to open his own restaurant — and true to his roots, he'll be switching from ants to short ribs at his new American restaurant, Amass.
In an interview with Politiken, Orlando said that he'd decided to stay in Copenhagen to take advantage of a beautiful old industrial depot that had become available, allowing him to plant a 500-square-meter garden in the front. "Where do you find such a thing?" he asked rhetorically. "The experience I will give people is tailored to this place and the building. I could open a restaurant in New York or Brooklyn, but I could never get my own vegetable garden."
As for the fact that he's given up moss and dirt, Orlando, who traveled to Japan, Australia and Brazil for inspiration, says his new venture would never work as a New Nordic restaurant. "It does not make sense. I'm not Nordic. My roots are somewhere else…When you work at Noma, your brain is completely enveloped in Noma.  But people should be able to detect right here and there, the chef is American. It must be honest." Of course, seeing as he has run Noma's kitchen, the short ribs he's thinking about serving might just be dry-aged for thirty days, marinated in fermented blueberry milk, and then cooked sous-vide for three days straight. Who knows?
Redzepi, for one, will miss him tremendously: "In the many years Matt has been with us, I have always seen him as perhaps the greatest talent," he told the paper in an email.
Amass is scheduled to open July 1st, 2013.
Have a tip we should know? tips@mediaite.com