NYCWFF's Meatpacking Uncorked: 15 Food Trucks, 31 Wines, One Excuse to Photograph Your Food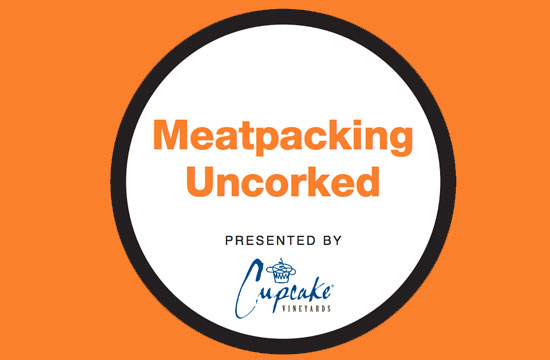 The following post is sponsored by the Food Network New York City Wine & Food Festival, but our opinions, as always, are our own.
Food truck culture is not without its faults. We're fairly certain, for example, that, at least once in your life, you've visited the GO Burger truck and wished in your heart of hearts that you could be sipping a rich, peppery Zinfandel out of a plastic cup while enjoying your burger on a park bench. Or perhaps after scarfing a kimchi-stuffed Korilla BBQ burrito, all you want is like, a single bite of donut to give closure to your meal. Except it's 1:00am, you've just completed a bar crawl, and you can barely locate your bed, let alone a purveyor of fresh pastries. Good news for you! This Friday night, at the New York City Wine and Food Festival, an event takes place that will eliminate your most common food truck dilemmas for one night only. Behold: Meatpacking Uncorked Presented by Cupcake Vineyards.
With an impressive array of both the city's most crave-worthy food trucks and 31 different kinds of wine conveniently being poured in and around the Meatpacking District's trendiest shops, Meatpacking Uncorked puts the best of street food, wine, and fashion all within rolling walking distance of one another.
Oh and hey! We'll be on hand at Meatpacking Uncorked, too, hosting a photo scavenger hunt with delicious prizes. So, ticket-holders, get your best food filters fired up for this sold out event, stay tuned to The Braiser on Friday for more details, and start planning your snack stop crawl in advance with a roundup of the participating trucks below!
Chefs, celebs, wine, food and spirits… 4 days, more than 100 events at the Food Network New York City Wine & Food Festival and benefiting hunger-relief charities. Buy your tickets now!
Gallery unavailable
Have a tip we should know? tips@mediaite.com