Odd Couples: Gail Simmons And Adam Richman To Host Taste Of The Upper West Side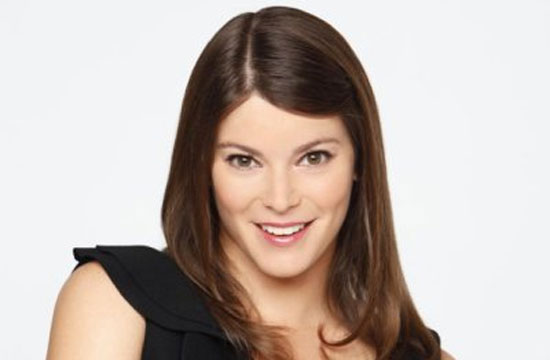 So what does it mean that Gail Simmons, the host of Top Chef: Just Desserts and editor at Food and Wine Magazine, is hosting the annual Taste of the Upper West Side along with binge-eating afficionado Adam Richman? Just that the event is sure to be the greatest mix of class and crass EVER.
Then again, Taste of the Upper West Side has evolved over the past few years, from a small event honoring the best restaurants in the tony NYC neighborhood in 2008, into a two-day festival highlighting the works of some of the city's finest, as well as rising and star chefs. Names like Daniel Boulud, Jean Georges Vongerichten, and Jacques Torres have been involved since the beginning, and this year Missy Robbins, John Faser, Harold Dieterle, Christina Tosi and Jonathan Benno are slated to participate.
As for that class vs crass; Simmons' event Best of the West will honor the Shake Shack guys and feature a big band plus aerialist champagne performers for entertainment (class!), while attendees sample and schmooze with some of the most outsanding chefs this side of the Hudson River. Richman's hosting Comfort Classics for the third year in a row, in which 43 restaurants showcase those comfort foods that keep the city coming out of their holes on hungover Saturday mornings and rainy weeknight, including Momofuku Milk Bar (Christina Tosi alert!) and 5 Napkin Burger.
The caliber of chefs, as well as the fact that Shake Shack duo Danny Meyer and Randy Garutti are being honored, point to one amazing accomplishment: Taste of the Upper West Side will, for once, make the Upper West Side cool. Unless you think expensive strollers and parades of wealthy toddlers in ridiculously precious outfits are cool, in which case, visit the Upper West Side some other time.
Taste of the Upper West Side will take place from May 29th through June 1st, and tickets can be purchased here.
Have a tip we should know? tips@mediaite.com