Ottavia Bourdain Has A Very Creative Way Of Ordering (And Eating) Shake Shack Burgers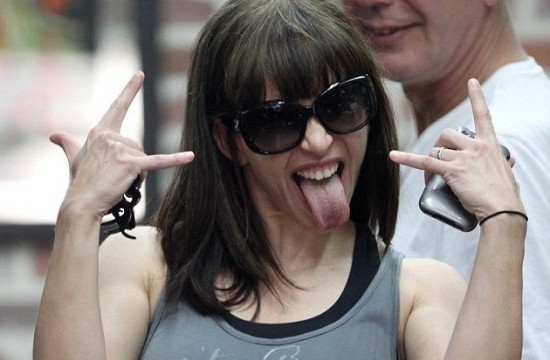 The one takeaway from Ottavia Bourdain's weeklong diary of her New York Diet for Grub Street NY? She will crush you. She has a blue belt in jiu jitsu, competes in professional MMA tournaments, flies to Vegas to watch UFC matches, and has an enormous, meat-heavy appetite to match her RADICALNESS.
For instance, this is Tuesday:
Training was really hard today; I get back home at 3 p.m. and I'm starving. I order a double dose of rashers from the diner around the corner. Irish bacon is just my favorite. I immediately eat one portion and I start boiling some eggs to make myself a nice frisee au lardons salad with the rest of the bacon. I also have a big hunk of Parmigiano Reggiano, and a half a pound of Parmacotto ham and a few slices of mortadella. I clearly didn't eat enough in Vegas, because I accidentally lost three pounds and I need to get them back. For dinner, I have a Porter House and more cauliflower.
And Wednesday dinner:
Last year a miracle happened on the Upper East Side: a Shake Shack opened. Since then I've been having their delicious burgers for dinner at least three times a week. I walk in and order the usual, "2 double cheese burgers with lettuce, tomato and bacon, no bun, not an allergy, to go." I take them home and I stack them together to make a quadruple cheeseburger and I attack! I don't think I will be needing a snack tonight.
But woe betide any bad chef (especially unnamed celebrity chefs with Vegas steakhouses) who wants to shower her and her husband, culinary emperor Anthony Bourdain, with horrible free food, because she cannot eat that much food, dudes:
I know you'll probably think, Bitch is complaining about free food, but for me eating when you don't want to is even worse than having sex when you don't feel like it; at least with sex you eventually end up enjoying it, with food not so much.
Have a tip we should know? tips@mediaite.com