Padma Lakshmi Invites You to Protest NYU at Fancy Save the Village Fundraiser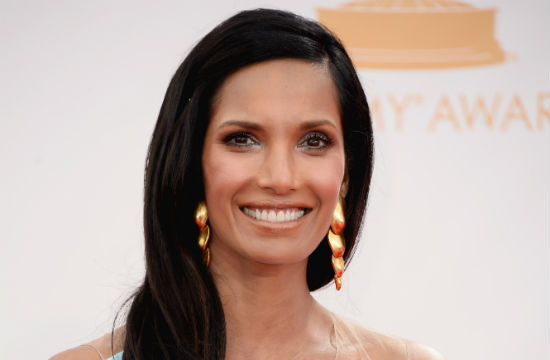 Relax Congress; there's one entity on earth who still has a smaller approval rating from the community he serves than you, and that someone is New York University President John Sexton, who's doing a baller job of running NYU like a corporation, and a sucky job of making it affordable for students. (Full disclosure: the author is a heavily indebted and bitterly jaded NYU grad, so this is going to be a fun and totally unbiased story.)
In fact, so minuscule is J-Sex's approval rating, that five of NYU's schools have voted "no confidence" in him, while professors banded together to form the actual group "NYU Faculty Against the Sexton Plan." For real.
So along with purchasing an island as part of NYU's multi-billion dollar expansion plan (which, of course, is funded by ballooning tuition), construction will also destroy some green spaces in Greenwich Village, not to mention increase student foot traffic across the stoops of famouses who live there, and who wants those obnoxious brats underfoot at 9am?
Among the famouses coalescing to protest expansion is lovely West Village resident herself, Padma Lakshmi. She, along with André Balazs, Fran Lebowitz, Susan Sarandon, and NYU Faculty Against the Sexton Plan are hosting a cocktail party at The Standard to benefit the anti-expansion plan known as Save the Village.
Tickets start at $100 [ed note: woof] and can be purchased here, while this story has actually eaten itself, because poverty.
[NYU Faculty Against the Sexton Plan]
RELATED:
Padma Lakshmi Puts On Her Activist Pants (Activist Wrap Dress?)
Have a tip we should know? tips@mediaite.com