Paul Kahan Doesn't Care About JBAs, Wants Nothing To Do With Our Media Attentions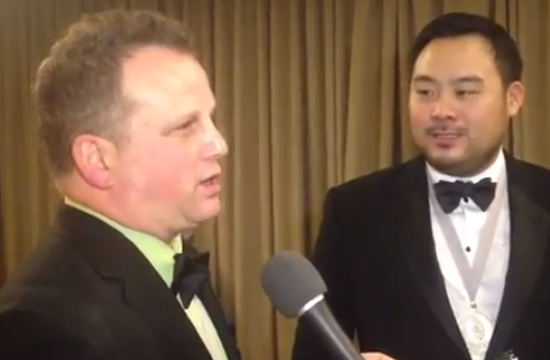 Paul Kahan just wants to hang out with his wife, drink pink wine, and lounge in his yard on Sundays. He probably also wants the Magical Elves to stop pestering him about doing a season of Top Chef Masters but he didn't say that explicitly in a sprawling profile with AP. Lazed Paul:
"Do I want to compete and do I want to hang out with a bunch of chefs, or do I want to hang out with my wife and work in my restaurants and go home on a beautiful Sunday afternoon and sit in the yard in the garden and drink a bottle of ice-cold rose? Which sounds better to you?"
Also, that whatever Outstanding Chef James Beard Award he won last year in a tie with David Chang, and the four more his restaurant group is up for this year? Meh.
Kahan said even though he never was driven to win and hates competing, he's proud of the award. But he's also quick to deflect the praise, saying the award was "a reward for everyone's hard work."

And that work continues to pay off. His restaurant group is up for another four Beard awards this year.

"I think it's political to a certain degree," he said. "I'm sure that I could have capitalized on it, but I don't care."
Paul Kahan doesn't even care that this post is being written about an interview he didn't care about. Paul Kahan just doesn't care.
RELATED:
WATCH: David Chang And Paul Kahan Bask In Glory Of Their Shared Outstanding Chef Award
Have a tip we should know? tips@mediaite.com