Cheddar Ice Cream Sandwiches & Avocado Pie: Qui's Pastry Chefs Dish On Paul's Dessert Vision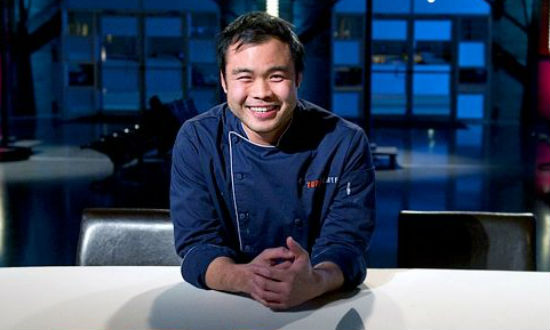 In a former Uchi pastry chef and an ex-Minibar executive sous chef, Top Chef: Texas and James Beard Award winner Paul Qui found the pastry team for his newly opened Qui in Austin. Monica Glenn and Jorge Hernandez sat down with Texas Monthly to explain how the pastry program at Qui develops its ideas, and they gave a small sneak peek at the types of desserts you can expect to see on the menu. While sweets like cheddar ice cream and avocado pie seem to err on the side of savory, Monica revealed that much of their inspiration comes from Filipino desserts Paul ate growing up:
"The cheddar ice cream was my original idea and was something I wanted to develop, and it turned into something we never could have expected. I'm proud of the way it came out. That was the result of multiple hands being involved in that project.

We just recently put on the avocado pie that June and Paul helped us with. You basically mix avocado with condensed milk and ice and eat it straight. We turned the avocado into a smoothie and made the condensed milk into a mousse and then flavored it like a key lime pie."
Jorge then steps in to — for lack of a better way to put it — Jose Andres it up. Said Hernandez of their process:
"Monica had this cheddar ice cream that we all loved, and Paul brought in this little waffle cone maker that he had won somewhere. I thought it might be playful to see what we could do with that. We were talking about these nitrous oxide canisters and Paul asked what we could use them for, and I said basically anything. I took the waffle cone batter and aerated it and turned it into this crispy waffle cracker and that ended up being a great vehicle for Monica's ice cream. My role is to see what adventurous techniques actually work out."
Your role is to proceed to Qui in an orderly fashion and devour the bejeezus out of their dessert menu. Get to it.
RELATED: Paul Qui Wins Young Chef Of The Year From San Pellegrino By Cooking On Sailboat
WATCH: Paul Qui's Fiancée Is His 'Boss' (So, Paul Qui Is A Regular Guy)
Have a tip we should know? tips@mediaite.com