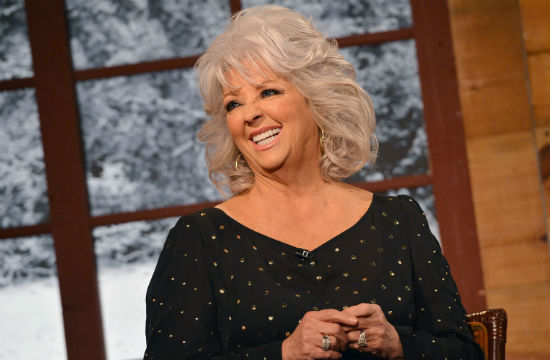 We are almost blind in our crusade to champion lady chefs, and so when we saw the name of a chef, and the words "comic book" and "female empowerment" in the same sentence, we were nearly blown over. OH BUT WAIT. That female empowering chef to be immortalized in comic form is Paula Deen. So, no.
According to Reuters:
"Bluewater Productions, which publishes a series of female celebrity-driven comic books, said the biography comic book called 'Female Force: Paula Deen' will be released in October and include Deen's fall from grace."
They've also published comics starring the likes of Ellen DeGeneres, and they insist that they would portray Paula in a positive light, focusing on the growth of her empire, rather than its tragic, racist downfall.
"We're moving forward with this 'Female Force' series because she fits in with women like Julia Child and Barbara Walters," Bluewater President Darren G. Davis said. "We're not going to flambé her."
They had apparently reached out to her once pre-scandal for a partnership, but she didn't respond. Now, they're moving on with the comic on the grounds that "she really changed cooking — and Southern cooking — for women."
Any proceeds made off the comic would go directly to a charity of Deen's choice, says the publisher, and she wouldn't take a cut of the sales.
We don't really understand what's happening here, but for the love of god, if anyone knows anything about Julia Child or Barbara Walters using racial slurs, please keep it to yourself.
[Reuters]
RELATED:
Play The Interactive Paula Deen Game: Paula's Peril (WARNING HIGHLY ADDICTIVE)
Paula Deen FIRES Her Agent
Last Call: Paula Deen Magazine Desperately Offers Free Preview Issues To Fans
Have a tip we should know? [email protected]