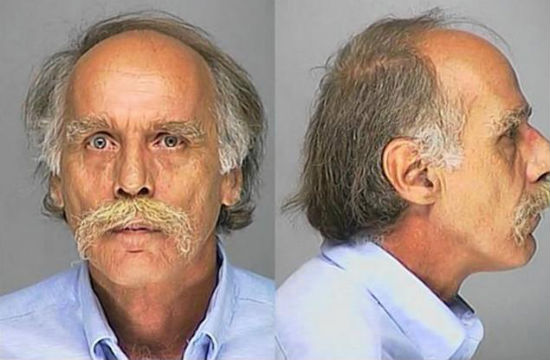 We believe that Jesus once told his followers to "turn the other cheek" when faced with harm or insult, which is why he's probably not cool with Georgia resident Thomas George Paculis, who, upon hearing allegations of Paula Deen's racism, decided that the proper response was to extort her for $200,000 in cash. (Yeah, we're pretty sure Jesus would not be down with that.)
Paculis, who was eventually apprehended after Deen's lawyers contacted the FBI, agreed to a plea deal with prosecutors after initially pleading not guilty. According to the AP, Paculis contacted the Deen Team soon after news broke of her use of the n-word in a legal deposition, and claimed that he had evidence supporting Lisa T. Jackson, the plaintiff suing the Deen family for discrimination:
In the June 24 email to attorney Gary Hodges, Paculis said he was about to go public with statements that were "true and damning enough that the case for Jackson will be won on its merits alone" and added "there is a price for such information," according to a criminal complaint filed in the case. Hodges contacted the FBI, which directed the attorney to communicate with Paculis by email and later by phone.
Jesus Does Not Approve.
Eventually, the FBI caught Paculis and released him on $10,000 bond, on the condition he go back to house-sitting in New York (seriously, that's what he was doing) and refrain from contacting Deen. For her part, the celebrity chef did not recognize Paculis's name or face when questioned by the FBI.
RELATED:
Paula Deen's Extortionist Pleads Not Guilty
FBI Arrests Man Charged With Paula Deen-Lisa Jackson $250,000 Extortion Plot
Have a tip we should know? tips@mediaite.com