Paula Deen's Original Business Partner Who Was Screwed Out of Her Fortune Gets Her Own Book Deal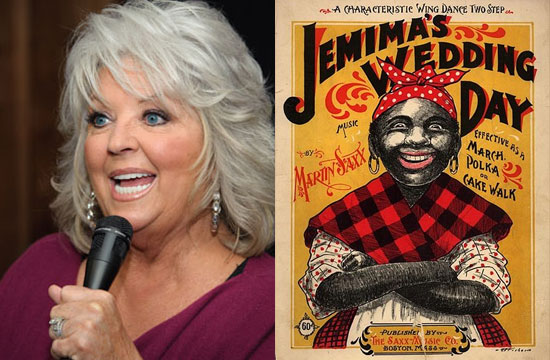 Remember Paula Deen's longtime business partner who came forward last year after her racism scandal broke, who helped Paula open Lady & Sons, and of whom Paula once said that no Southern food goes out "unless it passes this woman's tongue"?
That was African-American cook Dora Charles, who after 22 years of working for Paula, had never seen her make good on the promise to share any of her success. Paula also reportedly would ask her to stand in front of Lady & Sons ringing a bell and calling customers to come and get it. Once, Charles heard Deen ask another black cook to dress like Aunt Jemima while she served hoe-cakes.
In spite of being fired by Paula after coming forward with her story, and never sharing in any of her wealth, Charles has now secured her own book deal with Rux Martin Books at Houghton Mifflin Harcourt. Flavor: True Southern Home Cooking will contain 100 of her family recipes. In a statement to Grub Street, the publisher said:
"Dora shares the details of her life with sharp-eyed dignity, from the memories of her family who toiled on a Georgia cotton plantation and were later sharecroppers, to her life in Savannah and her foray into cooking thanks to lessons from her grandmother. The book underlines just how complex, important, and ongoing the African American contribution to Southern cooking really is."
Imagine where Paula Deen would be with a dose of "sharp-eyed dignity."
RELATED:
Paula Deen Asked Her 'Soul Sister' & Cook Of 22 Years To Dress Like Aunt Jemima
WATCH: Paula Deen's Aunt Jemima Accuser Speaks Out On Camera
NYT Runs Its Own Lady Chef Stampede, Uses Paula Deen's Racism To Give Us A History Lesson
Have a tip we should know? [email protected]