Paula Deen Has a 'Fry Cam' to Document Her Frying Things, Has Deep-Fried the Fry Cam Before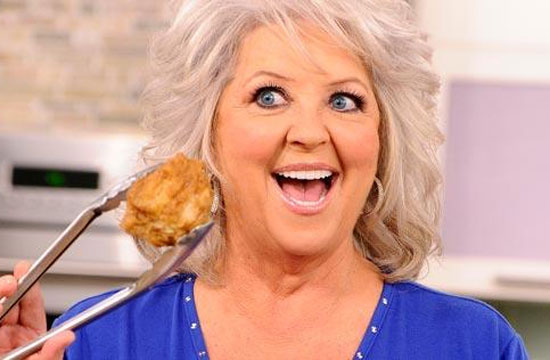 Because the most Paula Deen thing Paula Deen can do is deep-fry a camera.
Frankly, we can't believe that it took Deen et. al this long to think of a GoPro-like experience for a deep fryer, but we live in a new age of Deen in the Paula Deen Network. And that includes some haphazard frying of cameras, sometimes.
This new detail of the Paula Deen Network comes to us via LA Weekly's Squid Ink:
SI: Tell me about the Fry Cam. [The Fry Cam is a feature of Deen's new site, in which a small camera is attached to a deep fryer.]
PD: [Laughs.] As far as I know, it's the only one in existence. One day it came undone, and fell into the fryer. It sits right over my fryer, so people really and truly have as good a view as I have as to what's going in and out of the fryer.

SI: And you fried one of them.
PD: Yes, I fried one of them. After that, they permanently attached it.

SI: It didn't survive, did it? Because some of them, James Cameron's, say, can go under water.
PD: I doubt it. 350 degrees of peanut oil. And regardless of what people say, we don't fry everything.
Are we sure that not everything is fried?
And then they consider what Joel Rubochon's famous mashed potatoes would taste like if they were deep-fried and observed by the Fry Cam.
A FRY CAM. That is all, carry on with your non-deep-fried lives.
RELATED: Paula Deen to Mentor Young Boys With Steve Harvey
WATCH: Jimmy Fallon's Fake Preview of the Paula Deen Network Seems Weirdly True
"VIDEO: Paula Deen on Herself 1 Year Ago (After That Nasty Discrimination Lawsuit and Brouhaha): 'I Was a Woman in Trauma'
Have a tip we should know? tips@mediaite.com