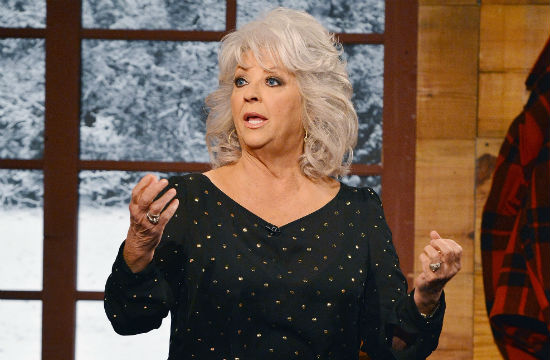 Gawker writer Caity Weaver traveled on the Paula Deen Cruise earlier in January, and, while writing about her awkward experience being younger and blacker than everyone else, dug deeper into Deen's life, post-Giant Racism Meltdown of 2013.
Among other things, Weaver discovered that Deen hasn't done anything with the Bag Lady Foundation since 2013, and that it's run by a woman named Bubbles. From a vignette about an auction on the cruise:
Proceeds from the evening, we are informed numerous times before and during, will benefit Paula's Bag Lady Foundation, a vague 501(c) organization that vows to support "women and families in need." As of last July, the foundation had raised $92,000 in contributions, none of which has yet been charitably distributed. ("After everything over the summer, we postponed," sighs Paula's friend Bubbles, who serves as a director, one morning over breakfast.)
While it's completely probable that the scandal prevented Deen from actually focusing on the fund in 2013 — an article from Philanthropy Journal noted that a planned media blitz for the foundation was scheduled to launch the very day that the scandal broke — it's probably a good idea for her to focus on charitable work and helping battered women, instead of, y'know, signing a $75 million deal for her to make more money.
But hey, everyone needs charitable deductions for tax season. Thanks, Bubbles!
[Gawker]
RELATED:
Paula Deen Starts 'Bag Lady Foundation' To Help Impoverished Women And Children
Paula Deen Defends Use Of 'N-Word', Wants Black Employees To Dress Like Slaves
Paula Deen Is On A Boat (And You Can Go With Her!)
Have a tip we should know? tips@mediaite.com