Everybody Loves Peru: Lima Now Premier Culinary Destination, According to Every Celebrity Chef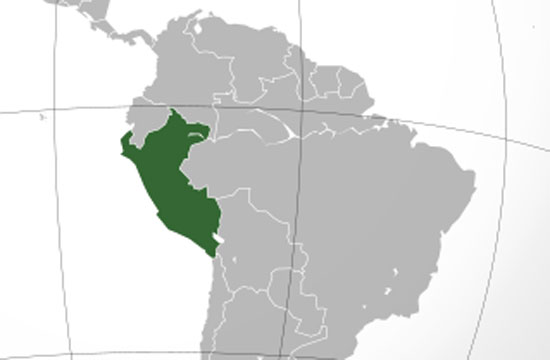 Ya did it, Peru! We just saw you name in all the papers and on every celebrity chef's lips in this article from Bloomberg about your trendiness — your panache, your glamour, your ceviche, your Gaston Acurio. You're now officially a major culinary destination. You're the Next Big Thing. You're the belle of the ball. You're a supa-staaah. 
Why, all the great chefs are talking about ya! Listen to these reviews, sweetie:
Alain Ducasse (Alain Ducasse, Paris): "The Peruvian culinary scene is incredibly vibrant. The country benefits from biodiversity, while Gaston Acurio and many young chefs are exploring the region's culinary traditions, from ceviche to grilling techniques. Peru has a clear vision of its future in terms of both cuisine and sustainable development… Tomorrow, Peru will become one of the leading actors on the global culinary scene."

Rick Bayless (Topolobampo, Chicago): "Peru has one of the greatest cuisines in the world. You say Peruvian food to a person in the U.S. or in Europe, and they wouldn't even have a clue what it is, maybe ceviche and that's as far as they could get. But it's a beautiful cuisine, not from just the standpoint of academically interesting: It's deliciously interesting."

Daniel Humm (Eleven Madison Park, New York): "We've eaten around in Lima and I've been very impressed. It's incredible."
Sure, sure, people like Rene Redzepi are getting moony-eyed over Mexico, and Alex Atala might be proud of Latin America as an entire region, and maybe even people are talking about…Brazil. (Seriously, what is Portuguese anyway, and why do they have those squiggly marks over their vowels?) But Peru! You're on top! You're a star! Everybody loves you, Peru! You're the Hottest Thing!
…until someone manages to turn ramen into a Cronut, of course.
RELATED:
Anthony Bourdain Takes Parts Unknown On His Quest For Ethical Chocolate
Eric Ripert Discovers Rare White Cocoa Nibs, Is Now Willy Wonka
Peru + Japan = The Adria Brothers' Newest Restaurant Concept (And Also A Mexican Place)
Have a tip we should know? [email protected]