PETA Won't Open Restaurant in Serial Killer's Home After All, Everyone Else Is Like EW GOOD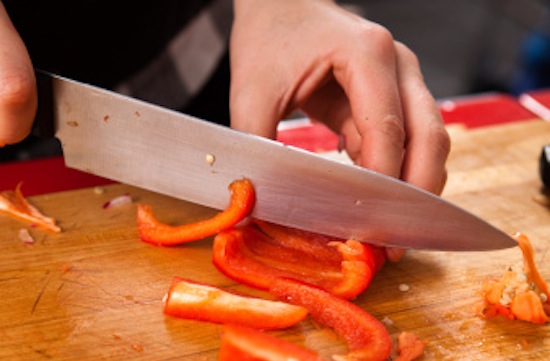 What screams great restaurant with a definitive point of view to you? Is it "dining in the very place where a serial killer once resided?" No? Oh good, you won't be disappointed that PETA will not open a vegan restaurant in Jeffrey Dahmer's childhood home after all.
In news that we thought was a joke but really could only come from PETA (and dude, we kind of support PETA sometimes!), the animal rights organization announced that it was abandoning its plans to open in Dahmer's home in Ohio after zoning disputes. (Dahmer, if you don't remember, killed 17 people, sentenced to 15 life sentences in prison, and was murdered by a fellow inmate in 1994.) So we owe the people of Ohio a great deal of gratitude for shutting this thing down.
Said PETA spokesman in a statement about the change of plans:
"We regret that we won't be able to move forward with this project, even though it was met with some enthusiasm as well as some derisive comments … Although some people thought the home's out-of-the-way location was a deal breaker, that was not our opinion. And we were delighted that the real-estate agent representing the home was as enthusiastic about the project as we were. However, getting zoning for a restaurant on this site is apparently impossible, in part because of issues with the plumbing and waste systems."
Is it just us, or is that a bit sassy? Let's reconsider this while we vomit over the name of this proposed restaurant name: Eat for Life: Home Cooking. NO. Thank you again, Ohio!
[TIME]
RELATED:
Breakfast Links: Shark Finning Trade Drops 90%
PETA Erects Vegan Billboard Across From Publican Quality Meats, PQM Stays Classy
WATCH: PETA's Latest Ad Is Actually Really Sex-Positive, So We're Confused About Hating It (NSFW)
Have a tip we should know? tips@mediaite.com