Pete Wells Calls Out Daniel Boulud For 'Coddling' Critics At Expense Of Normal Diners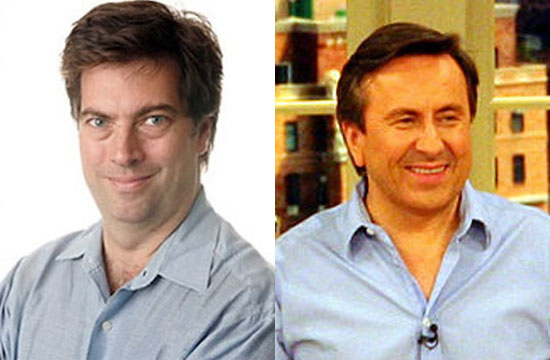 Any time a four-star restaurant is knocked off its rarified pedestal by the New York Times — even if they still receive a respectable three stars — it's a seismic event, especially if the restaurant is Daniel Boulud's flagship and has received a consistent four-star rating from the Times for nearly two decades. But Pete Wells downgraded Daniel, which has three Michelin stars, and gave a damning reason: in this egalitarian age of dining, Daniel plays favorites with its service.
While he often dinged Daniel's menu for its "compulsion toward complexity", Wells was more peeved with the way the restaurant's staff catered to VIPs, rather than delivering the same standard of service to all its diners. To illustrate this, he had an anonymous colleague make a reservation on the same night as he did, and both ordered the same tasting menu. "Our meals were virtually identical," Wells wrote. "Our experiences were not."
The kitchen sent two amuse courses to my table. His got one. A few remaining sips of my wine, ordered by the glass, were topped off. His glass sat empty at times while he waited to be offered another.

We both ate extraordinary fried lollipops of filleted frogs' legs on a long stick of bone, but only I was then brought a napkin-covered bowl of rosemary- and lemon-scented water for rinsing my fingers.

My servers were solicitous: Was this course, or that one, or that one, prepared to your liking? Was the pacing of the meal satisfactory? Could we interest you in a cheese course? Would you like your espresso with dessert, or after? Finally, as I neared the revolving door on East 65th Street: Can we help you find a cab tonight?

My colleague wasn't asked any of those questions. Still, the next morning, he reported feeling very well taken care of. And a restaurant can't be blamed for trying to impress a critic.

It can be faulted, though, for turning its best face away from the unknowns, the first-timers, the birthday splurgers, the tourists. They are precisely the people who would remember a little coddling at a place like Daniel for years.
It should be noted that the Times's policy is that their critics stay anonymous, in order to reflect an average experience at a restaurant. However, as an anonymous chef once told us, it's very easy to find photos of anyone online, especially people who leave digital footprints such as journalists. (Seriously, it's their job. Hooray for new media.) And with technologies like celebrity facial recognition via security cameras coming into existence, Pete Wells is going to have a tough time avoiding this kind of favoritism — which is why we award four stars to his new innovation, the Critic Buddy System. (Or endless plastic surgery.)
Needless to say, it's not sitting well with readers, as Sam Sifton points out:
Illuminating to view comments on the Daniel review by @pete_wells on the @nytimes site and on @eater. #upstairsdownstairs

— Sam Sifton (@SamSifton) July 24, 2013
[NYT via Grub Street]
RELATED:
WATCH: Guy Fieri Tells The New York Times To 'Le Cirque My Le Dirque'
The Top Ten Questions From Pete Wells's Brutal Takedown Of Guy Fieri's Times Square Restaurant
Witness The Power Of A NYT Critic In This Review Of Dale Talde's Restaurant
Have a tip we should know? tips@mediaite.com