Pete Wells Propelled Chef Gaurav Anand's Indian Chain Franchise Into New York's Hottest Restaurant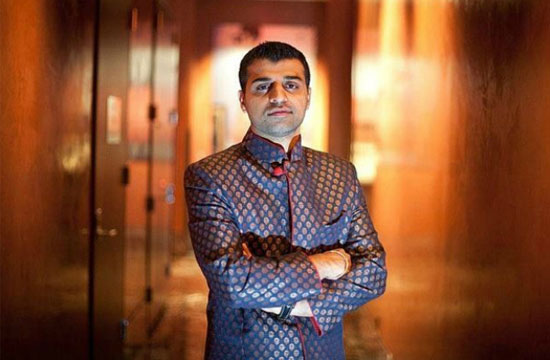 Everything changes when a chef and restaurant gets a New York Times review. Everything. (Unless, of course, you're Guy Fieri, but we've already spilled too much e-ink on that subject.) But the changes become even more evident when the restaurant is small, under the radar, and — shock of shocks — a chain.
Granted, that chain is Moti Mahal Delux, a famed Indian chain which claims to have invented tandoori chicken, to which Pete Wells gate two stars last week. In an interview with Nation's Restaurant News, executive chef Gaurav Anand revealed that he decided to double his floor staff upon hearing of the review.
"I got a call from The New York Times to say they wanted to send someone to take pictures," he recalled. "The next day I got a call from Mr. Great Pete Wells, and I started hiring people that week. My chief of staff said, 'Sir, you're jumping all the lines,' because we didn't know whether it would be a good or bad review, but I decided to take a chance."
His planning paid off the very day that the review was published, with ten waiters ready to go. "The restaurant is sold out for two weeks, and I think the only critic on this planet who can do that is Pete Wells," Anand said. "When you get a review like this, the whole city wants to eat here. Your phone doesn't stop ringing."
And as for the regulars, the ones who knew about Moti Mahal before Pete Wells made its lentils A Thing, Anand shrugs. "Some regulars have complained that they can't get tables. But you know what? It is what it is."
Have a tip we should know? tips@mediaite.com