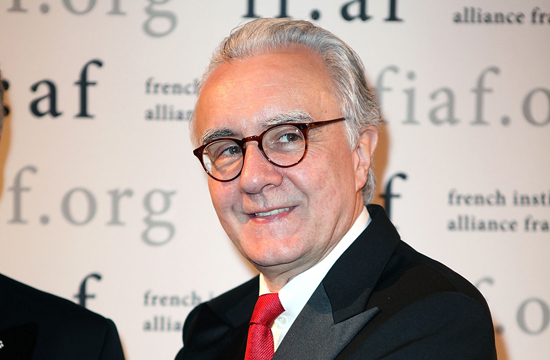 For Alain Ducasse's French Bistro, Benoit, it seems the third time's the charm. In 2008, Frank Bruni said that many dishes that should have been "mainstays" missed the mark. In 2009, Julia Moskin said the food was okay but that elements carried a "hint of airline food."
"Philippe Bertineau isn't cooking airline food," Pete Wells begins in this week's review. "He is the restaurant's third chef. With any luck, Mr. Ducasse won't need a fourth for a long time." Wells says that in Benoit is the "most perfect" French bistro you can get in New York.
He raves about the quenelles de brochet, calling them "footballs of happiness." He also enjoyed the cassoulet. "A gleefully debilitating arsenal of duck confit, duck sausage and cured pork, it is also a magnificent pot of tender baked beans soaked in garlic and fat," he says. The calf's liver and onion he also thought delicious, if not heavy. There are, however, lighter options, and guests have the option of checking hors d'oeuvres off on a list that comes with a golf pencil. At lunch, you can have five of these for $19. His guests loved the wild boar stew on one visit; Wells' own entree that night was salmon, a much lighter choice that he said was equally delicious. He thought some desserts, like the cake were only okay, but others would "restore the faith of any New Yorker who's been brought down by bland mille-feuilles or watery crème caramels or confused tarte Tatins."
It seems every aspect of the restaurant has improved since it first opened. While Moskin complained that the service felt rushed, Wells found it straightforward, and very French.
Bruni gave the restaurant one star. Moskin took it away. Wells' gave Benoit two stars. It seems the place has hit its stride.
Have a tip we should know? tips@mediaite.com