'Perfect' Chinese Chef With Infamous Wanderlust Finally Settles Down In Virginia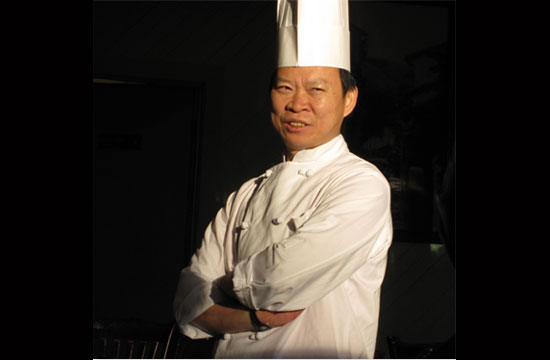 There are trend pieces about chefs, and then there are full-blown New Yorker features about Peter Chang, a former chef for the Chinese Embassy with a crazed following that tails him from restaurant to restaurant, whether it's in Virginia or Georgia. (That profile was published back in 2010, around the same time that one in Oxford American declared him the "perfect chef.") In 2011, he moved back to Charlottesville, VA to open a restaurant — then another, then another — and now, with a fourth restaurant opening in Fredericksburg, VA, The Huffington Post declared that Chang has finally settled on one region.
His business partner Stone Shi insists that Chang has decided to stay in the Virginia exurbs for real, even moving his family to Fredericksburg to better supervise the opening of Peter Chang China Café. "He will be here for a while to make sure that the chefs in the kitchen know exactly his expectation on the precision of his cooking," Shi assures loyal fans. "The reason he is willing to do that is because that he has learned that if he does not stay in one restaurant long enough to do quality control, it will compromise the quality of the food." Also helpful: the fact that he has a controlling stake in his restaurants, gets to choose his own staff, and conducts hands-on training to meet his exacting standards.
Since there's no telling when Chang will again decide to fly free like the Szechuan chef eagle he secretly is, DMV residents might want to take a mini roadtrip to try the legendary "hot plates of golden mountain chicken (a plate of deep fried shredded chicken with carrots and green scallions)", before it goes into the Disney Vault forever  ends up on the other side of the country for no reason.
Have a tip we should know? tips@mediaite.com