Petition To The White House Calls For Obama To 'Nationalize The Twinkie Industry'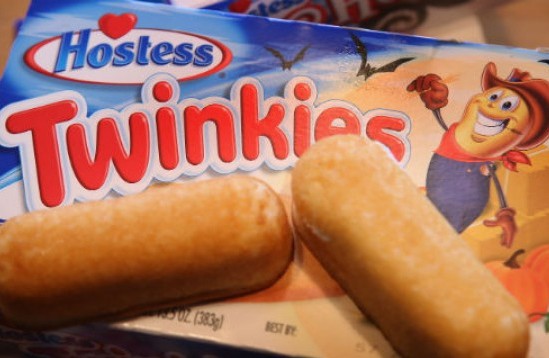 Proving that there are enough people who feel passionately about Twinkies in the world, a group of concerned Americans recently launched a petition on We The People  asking President Barack Obama to save The Hostess Company and its 18,500 newly unemployed workers by seizing control of it and turning the corporation into government property.
"We the undersigned, hereby request Barack Obama to immediately Nationalize the Twinkie industry and prevent our nation from losing her sweet creamy center," says the petition, written by one "Daniel B." of Kansas City, MO.
The beauty about We The People, however, is that it's a direct pipeline of America's hopes and dreams into the White House, and any petition that receives over 25,000 signatures will get an official response from the Administration. (That's how America got the recipe for the White House Honey Ale, so it can actually be used for good. Sometimes.) So far the Twinkie petition only has 2914 at the time of this post being written, but can it get 25,000 signatures by December 16? We hope so, because we would love to see the most hilarious letter about Twinkies ever written on White House letterhead.
Discussion topics:
The Twinkie Petition taps into a philosophical question about the nature of governance, relevant to the current political clash of ideologies today. Is it all right to socialize companies if their purpose is to create everlasting, chemical-filled cakes that are strangely delicious?
What would Ayn Rand have to say about the potential nationalization of Twinkies? What about Rand Paul? Paul Ryan? Ryan Gosling? A baby goose?
Is Obama making my hips look big?
[h/t Obama Foodorama]
Have a tip we should know? tips@mediaite.com