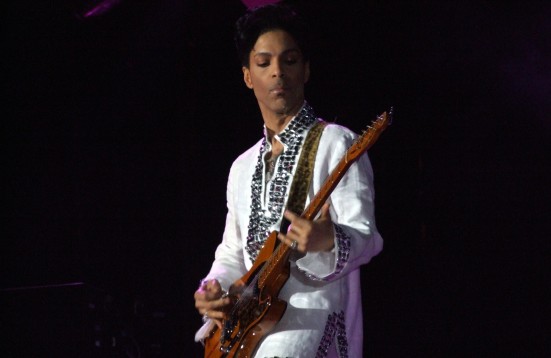 Since Prince died on April 21 at the age of 57, there has been a ton of speculation as to how. Currently, there is an investigation to determine whether or not it was a drug overdose, and police are also investigating whether or not a doctor was prescribing him medication. His chef of three years, Ray Roberts, told the Associated Press that he never saw him do drugs, "not even a hint. Not at all." And this comes from the person who was with him every day but Sunday, and sometimes even on Sundays.
He did, however, notice changes in Prince in the time before he died. He was eating and drinking less, and requested that Roberts make him meals that were easier to digest, complaining of stomach and throat pains. A longtime vegetarian, Prince normally liked to eat lots of vegetables- light salads, roasted beets, minestrone soup with harissa chermoula, and and pesto broccolini. When he wasn't feeling well, he would have mostly smoothies.
There was never any meat at Paisley Park. Roberts said, "I don't know if it was just an unwritten rule, but there was no meat there — ever. If somebody wanted to eat meat, they would have to eat it in the parking lot. And he was very serious about this." The last meal that Roberts made for prince was roasted red pepper bisque with kale and spring vegetable salad, but he never ate it. According to ABC, Roberts found it in the refrigerator when he returned to Prince's home.
"I wish he was still here," he said, wiping away a tear. "That's what it boils down to."
[image via Wikipedia]
–
Have a tip we should know? tips@mediaite.com