Rene Redzepi, Danny Bowien, Massimo Bottura, And Dozens More Join Giant Culinary Jam Session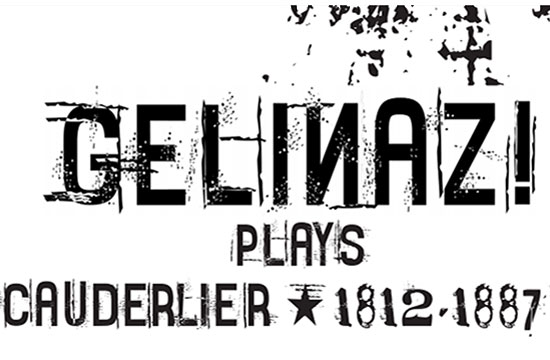 Imagine if all the best avant-garde chefs in the world gathered in one place — Ghent, Belgium, to be exact. Imagine if they had one, singular mandate: to cook their own versions of a classic dish. If such an event took place, it would be like that time The Beatles jammed with Elvis, it'd be that big of a deal. We're sure that you dreamt about this at some point in your culinary fever dreams, but this time, it's real.
Gelinaz!, dubbed by its founders, a collective called The Flemish Foodies, to be "the biggest culinary event since Cook It Raw." They have assembled a massively massive, frighteningly prestigious group of international chefs to pay homage to chef Philippe Edouard Cauderlier, considered by many to be the father of modern Belgian cooking.
After the Foodies pick one dish from Caudelier's repertoire and serve it to a lucky few guests (who can buy their seats on eBay, of all places), "The same dish will then be covered, reproduced, reprocessed, (re)mixed and morphed, one by one by all the chefs participating to the event," according to the website.
But which chefs are going to be playing Kanye West to Cauderlier's soul music? A full list is below, with names you'll recognize like Danny Bowien, Rene Redzepi, Daniel Patterson, Massimo Bottura, and Magnus Nilsson. Tickets and more information about the event can be found here, for the benefit of anyone who might be near Belgium around June 30th, 2013.
Inaki Alzpitarte (Le Chateaubriand, Paris)
Eneko Atxa (Azurmendi, Bilbao)
Sat Bains (Sat Bains, Nottingham)
Jason Blanckaert (Jef, Ghent)
Massimo Bottura (La Francescana, Modena)
Danny Bowien (Mission Chinese Food, New York)
Olly Ceulenaere (Volta, Ghent)
Mauro Colagreco (Le Mirazur, Menton)
Kobe Desramaults (In de Wulf, Dranouter)
Agata Felluga (Le Chateaubriand, Paris)
Bertrand Grebaut (Septime, Paris)
Rodolfo Guzman (Borago, Santiago)
Mikael Jonsson (Hedone, London)
Kasper Kurdahl (Brussels)
Anatoly Komm (Varvary, Moscow)
Virgilio Martinez (CentraL, Lima)
Josean Alija (Nerua, Bilbao)
Magnus Nilsson (Faviken, Jarpen)
Petter Nilsson (La Gazzetta, Paris)
Daniel Patterson (COI, San Francisco)
Fulvio Pierangelini (San Vincenzo)
René Redzepi (Noma, Copenhagen)
Davide Scabin (CombaL.zero, Rivoli)
N°40 World's 50 best restaurants
Ben Shewry (Attica, Melbourne)
Roger Souvereyns (stevoort)
Blaine Wetzel (Willows inn, Lummi Island)
[Gelinaz! via Four Magazine]
Have a tip we should know? tips@mediaite.com