Law Enforcement Official In Alleged Reverse Sexism Lawsuit Shares Her Pasta Recipe With NYT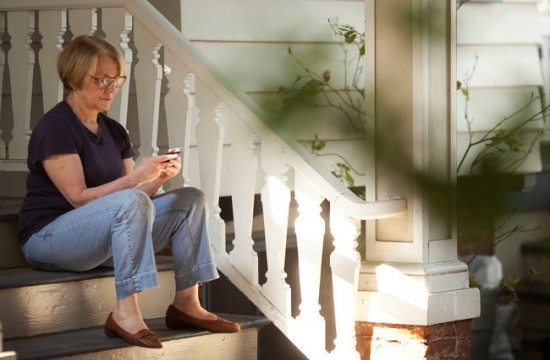 There are two big stories floating around today about one Dora Schriro, New York City's corrections commissioner, and they are both about completely different things. New York Magazine, however, has drawn a heavily ironic line between the two.
First: Schriro was recently named in a rare "reverse sexism" lawsuit, which alleged that Secretary Janet Napolitano and her "female-run frat house" of a Department of Homeland Security frequently harassed and discriminated against men. Schriro, in particular, may have benefited from her close friendship with Napolitano and allegedly was promoted to the position of corrections commissioner — a position that, according to plaintiff and alleged-passed-over-guy James Hayes, she was underqualified for. This isn't as bad of an allegation as some others, such as the one where the female of a large government agency demanded that male subordinates perform oral sex on her, but still. Pretty bad.
Second: Schriro was profiled in the New York Times' "Sunday Routine" this week, in a delightful lifestyle piece about her Martha Stewart-esque life on City Island. It covers such interesting things like her favorite pasta recipe, her favorite time of day ("At this time of year, it gets particularly rambunctious around 4:30 or 5, with the sun coming up and all the shorebirds shrieking"), her desire to find shrubs that match her Japanese maples, and her favorite restaurants:
[I] go to this darling little diner I found that's called, of course, the City Island Diner. They keep your coffee cup filled and serve some of the best pancakes I've ever encountered; when I'm in the mood for Italian, I have the sautéed Italian peppers and egg sandwich while sitting at the counter reading my papers.

…If I'm taking friends to dinner on City Island, then Artie's is the place. I love the baby lamb chops on a bed of field greens and their eggplant rollatini, a dish I have not yet mastered.
And occasionally, she'll get dinged on her BlackBerry about visitors trying to smuggle contraband into Rikers Island Correctional Facility. Ahahaha, those goshdarn visitation periods.
NYMag is tickled pink over the "strange coincidence," particularly since the Sunday Routine said nothing about alleged sorority hazing tactics (according to Jezebel, though, the New York Post has gone wild with the headlines.) For our part, we love the fact that this is the sort of profile we'd run, but with an alleged nepotist instead of a chef.
Have a tip we should know? tips@mediaite.com