Rich Foodie Kids Are Now Eating 'Thomas Keller's Panko-Crusted Chicken' At Summer Camp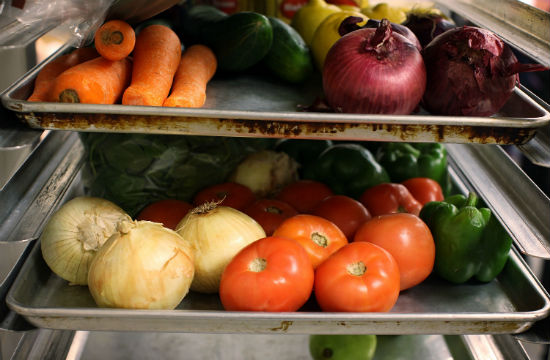 Do we wish that we could afford to buy every veggie on the truck, plus several pounds of artisan cheese, and a loaf or two of organic baked goods from the green market every week? Of course we do. Do we actually wind up doing all of our shopping at Trader Joe's while trying very hard to feel fancy amidst the sold out, picked-over produce and occasional wacky cheese finds? Yes.
Well, you know who's got it better than broke foodies? Rich foodie spawn. Yes, the children of affluent, shelling-out-$11K-for-summer-camp parents certainly aren't binging on s'mores washed down with bug juice like some of us did back in the day (although, we will say, if you can find a trendy resto with a gourmet s'more on its dessert menu, order it; we have yet to be disappointed by one).
No, kids at fancy sleep-away camp get to pick their own bok choy out of their vast vegetable gardens and green houses, and then the four-star caterers employed by said camps make things like Thomas Keller's panko-crusted lemon chicken. WE ARE NOT KIDDING. The New York Times ran a whole home page article on foodie kids and how control-freak parents who can afford to be health-obsessed send them to camps with locally-sustained kitchens, complete with separate stations for cooking gluten/dairy/meat/peanut/chocolate/whatever other allergen kids are facing these days. And that's just for regular camps. There are also cooking camps or camps that offer cooking programs with their own absurdly awesome meal offerings.
Even when the kids are on a "cookout" learning wilderness skills, they're noshing on chicken and vegetable stir fry, instead of the hot dogs and beans of yesteryear. No wonder I hate camping; I never bring my wok! Now I know!
Check out the whole story at the New York Times and try your best not to wither with jealousy.
Have a tip we should know? tips@mediaite.com