Attaboy Names Shot After Mad Men's Rich Sommer, Names Nothing After His Dimples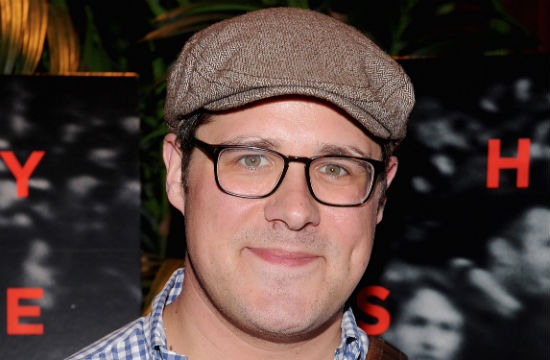 The second-best TV dimples on the planet award has to go Harry Crane, right? (Best Dimples goes to Chris Cosentino, obvs.) This is why we're so disappointed that, in spite of the fact that he apparently spends every night of his stint at the Roundabout Theater at Attaboy, Rich Sommer still doesn't have a drink named after his dimples. Sure, the bartender named a drink after Rich himself, dubbed Sommer in the City, but no dimple love? Come on, now. Writes Sommer in his Grub Street "New York Diet":
Andrew [the bartender at Attaboy] also makes us a pair of shots. One is a mix of Fernet Branca and Branca Menta, which I am told is a favorite of the gents behind the bar. The other is three-quarters Fernet Branca and one-fourth coffee liqueur. It is a shot they make for me whenever I am there. Sam Ross, one of the owners, named it the Sommer in the City. I believe I mentioned that I've spent some time at the bar.

(Side note: In looking at the piece of paper I wrote everything down on, I see that I apparently also had "1,000 dicks." However, it seems to be in Chad's handwriting, so I am going to omit it from my food record. But in full disclosure, it's written there.)
He also appears to stalk the aforementioned bartender at Milk & Honey, where he bartends before Attaboy opens, which leads us to believe that Rich Sommers is ever so slightly too in touch with Mad Men-era drinking practices. Although, we fully expect to see him at Milk & Honey during that Joni Mitchell happy hour next Monday night.
You can read the rest of Rich's boozy diet here.
Have a tip we should know? tips@mediaite.com