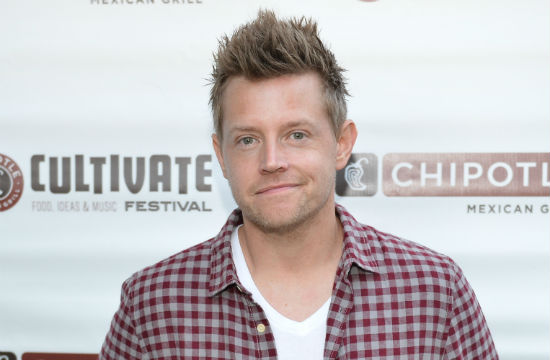 What happens when you try to turn seven loins of milk-fed veal, six blue-shelled lobsters, five pounds of golden porcini, four lobes of foie gras, three pounds of beluga caviar, a wooden crate of Belons, two pounds of Dover Sole, and one baseball-sized fresh black truffle into a five-course New Year's Eve feast for the denizens of Tennessee? You can only imagine Richard Blais' horror.
A couple of years ago, he recalled his worst New Year's Eve service on record in a Creative Loafer blog post entitled "Amateur Night." Way back at the turn of the 21st century, Blais happened to be working at a bistro in Tennessee, where he decided to take advantage of New Year's Eve 2001 to construct a classed-up chef's dream menu in an effort to combat the drudgery of bistro cooking.
Besides the bonus nightmare of teaching an inexperienced kitchen staff how to properly de-vein fois gras and shuck oysters on the night of prep, Blais also had to deal with patrons ordering — le gasp — regular menu items. It's New Year's Eve, people. We're blazing trails. There is no regular menu. Wrote Richard:
"I was sent into a rage that I can only describe as McEnroe-esque. My own brand of degrading, whiny, slightly (ok, very) narcissistic management style du jour. I summoned the server who dared dishonor my craft, to ring in, on THE most important day of the year; Two crab cakes and one fish 'n chips.

'Chef, the hostess is giving out regular menus. And these folks are from Tennessee here to see the Volunteers play in the Peach Bowl.'

My first service as an executive chef on New Year's Eve was, needless to say, unforgettable. Many customers walked out upon seeing the menu. They were in the mood for conch fritters and cocktail sauce. I was serving a dish I called 'pigeon millionaire' complete with foie gras and truffle sauce. And those who ordered truffle couldn't grasp why they weren't tasting chocolate. Caviar was being sent back because it was too salty and too fishy. Dover Sole was being requested blackened. Belons, fried…

After the last plate went out, well after midnight, I stood in the walk-in with the night's sales sheet and took inventory. We sold one order of caviar all day. They just didn't get it.

I was mad at my staff. And mad at rednecks. Mad at Tennessee. Mad at the world. But at least I had my three thousand dollars of caviar. So, harrumph!

It was amateur night, but in retrospect, who was the amateur?"
You can read Richard's harrowing tale in its entirety here. Warning: there are golf visors and sherbert orange sweatshirts involved. Save it for tomorrow if you don't want your classy NYE vibes sullied.
Have a tip we should know? tips@mediaite.com