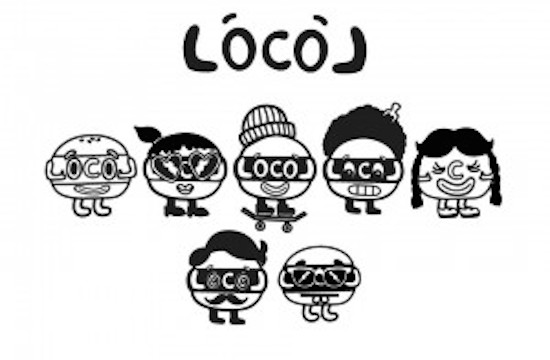 Roy Choi and Daniel Patterson aren't just planning to change the fast food game, as they announced their newest fast food venture together this summer at MAD. They're looking to change a neighborhood, too.
That would be the Tenderloin neighborhood of San Francisco, according to MAD and the San Francisco Chronicle, where the duo plan on opening the first location of loco'l. The official announcement from Choi and Patterson:
In January we talked on the phone and decided to open a new kind of fast food chain. We barely knew each other.

In February we got together, ate hot pot, and talked about how we could change the world. We had an idea for a restaurant. We had no name, no concept, no menu.

In August we showed up at MAD with a name, a logo, a prototype of a burger, and lots of big ideas. We still had no space, no business plan, no money.

Now we have a business partner and a little money. And we have our first space. It's 57 Taylor Street at Turk in San Francisco.

We've gotten so many questions in the last few months, but we still don't have a lot of details to share, because we're making this up as we go. We can tell you one thing, though: We'll be open by late spring/early summer. You can come by then and all your questions will be answered.

Promise.

Peace,

Roy & Daniel
The intersection of Taylor Street and Turk has been identified as one of nine "action zones" by the Tenderloin Health Improvement Partnership (TLHIP), with the hopes to rebuild and revamp a struggling, tough neighborhood. "We looked at a lot of different spaces, and something about that vibe and that intersection spoke to us," said Patterson to the Chronicle.
The Chron has more on new restaurants and art spaces opening in the neighborhood, but perhaps the coolest add-on to loco'l is a "multi-use commissary kitchen" to host cooking classes by Patterson and Sasha Bernstein's non-profit, the Cooking Project. After conquering San Francisco, Choi and Patterson plan to open more locations of loco'l in Oakland and Los Angeles. 2015, year of affordable, healthy fast food — we dig it.
[MAD, San Francisco Chronicle]
Have a tip we should know? tips@mediaite.com