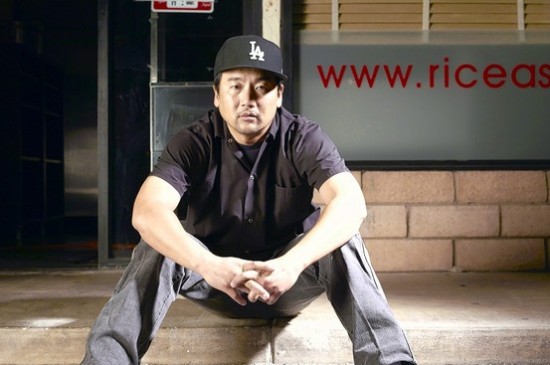 By now, and after an intensive media blitz, we all know the story of how Roy Choi came to lend his culinary perspective to Jon Favreau's Chef. But in a new profile from BuzzFeed, Choi discusses the more daunting task of creating the "bad" food that led to a harsh review for Favreau's character from a restaurant critic played by Oliver Platt.
"That was tough, man," said Choi. "It was really, really tough. It wasn't tough to create, but it was tough forcing yourself back there. Imagine some of the stuff you first wrote when you first started [in journalism], and having without judgment to go back to that place and use those same metaphors and same similes and ways of structuring your words, the over-the-top stuff before you kind of evolved. Going back there was weird."

Choi crafted a menu filled with what have become culinary clichés, including a poached egg topped with caviar, a bowl of French onion soup, scallops with beurre blanc, frisée salad, and filet mignon topped with a massive slab of butter.
…And, of course, the dreaded chocolate lava cake:
"Jon had it there as a placeholder [in the script]," said Choi, "and then I think as we got to know each other he started to understand the impact of why that is kind of symbolized as the worst part of our era. It was overplayed. It was something that was a wonderful, wonderful thing that was created by Michel Bras, but then it got copied and mutilated and taken across the world into every chain restaurant, every chasm of American psyche. And it was done wrong a lot of the time."
You can check out the rest of Chef's menu (photos and spoilers abound) here.
[BuzzFeed]
Have a tip we should know? tips@mediaite.com