Roy Choi on NYC's Food Truck Scene: 'Y'all Have Too Many F*ckin' Rules Over There'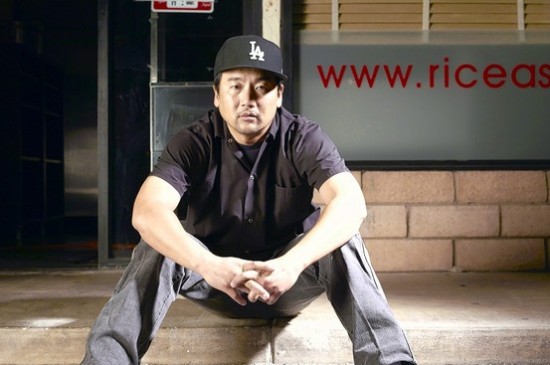 It's not so much that the New York food truck scene is "dying" because of a lack of supply or a lack of demand. It's more that we don't have the heart to keep calling something "trendy" when TGI Friday's is doing it. (TGI Fridays is not like a regular mom; they're a cool mom.)
In a lengthy AdWeek profile that includes blurbs from Anthony Bourdain, Emeril Lagasse, and Jon Favreau, Roy Choi defends the phenomenon he's largely crediting with initiating:
While some, including the New York Post and assorted food blogs, have proclaimed the food truck trend dead due, in part, to the growing challenge in many cities of securing permits, Choi maintains that "the movement is strong." (In fact, national chains from Taco Bell to Applebee's have jumped on the wave by commissioning their own trucks.) Says Choi: "Maybe they're dead in New York because y'all fuckin' have too many fuckin' rules over there."
Also, though, fuckin' Applebee's…
Choi is also hesitant to claim elite celebrity chef status for himself, citing the stodgier food organizations who, as heavy-hitters, choose not to recognize his work as legitimate:
I don't know if I'm part of the club, but I'm definitely allowed in the party — and I definitely don't gotta pay to get into the party. But I don't know if I'm necessarily part of the club. Food & Wine and Bon Appétit have been great from day one, but the James Beard Awards, Michelin, San Pellegrino, all those things, they don't really acknowledge what I do…I hate clubs anyway [laughs].
In their defense, they don't acknowledge Taco Bell food trucks, either. You can read the rest of Choi's profile here.
[Ad Week]
Have a tip we should know? [email protected]