Ruth Reichl Doesn't Quite Understand How Wolfgang Puck Is Still So Successful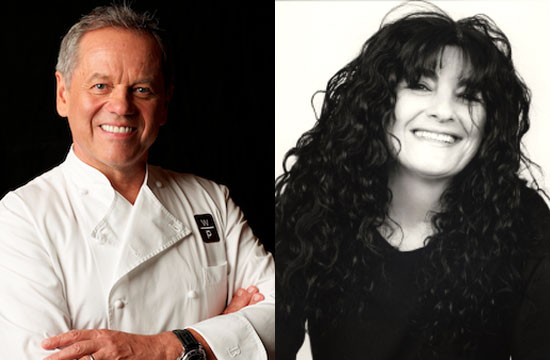 Despite ruling over a massive culinary empire, Wolfgang Puck is still widely respeceted as a pioneering chef — and a talented, relevant cook, constantly trying to improve and expand his reach. Only Puck could get away with opening airport restaurants and engineering soup cans, while renovating his flagship restaurant Spago and winning rave reviews for its rebooted menu. And, as the New York Times reveals in a new profile, his friends have absolutely no idea how he does it.
Ruth Reichl, the Times's former restaurant critic and a good friend of Puck, said that she often "wondered why Mr. Puck would risk his success or name with all his new enterprises, instead of resting on his considerable laurels." And sure, she had every right to wonder, considering the man has 101 restaurants around the world, caters Oscar parties and Presidential fundraisers, and hosts things like ROCKTOBERFEST.
But he manages somehow, and it's a testament to his desire to keep improving himself — at least, according to his fanboy Ludo LeFebvre:
"I'm pretty amazed by him," said Ludo Lefebvre, the French cook who has orchestrated a series of popular pop-up restaurants. "There is nothing left to prove, but he just can't take a break. It's a good example for every chef: never think that you're good enough."

"He's like the Steven Spielberg or James Cameron of restaurants," Mr. Lefebvre said. "It's true. It's true. He is very smart. We are all watching him."
This drive won him the James Beard Lifetime Achievement Award, though, as Reichl remembers it, he was semi-annoyed at the honor: "He was like, 'What do they think, that I retired?' "
[NYT]
Have a tip we should know? tips@mediaite.com