Ruth Reichl's Very Honest, Very Moving Views On Being a Woman in Food: 'Big Women Don't Get a Pass'
Ruth Reichl's Views On Being a Woman in Food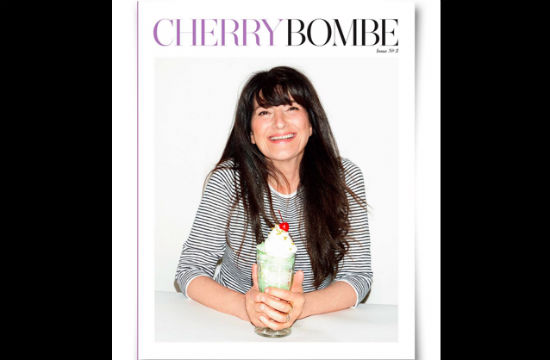 Leave it to Ruth Reichl to be candid yet humble about what it means to be a woman who, you know, cares just an iota about her weight and what not, and working in food. Namely that being a plus-size woman sets yourself up for a lot of hardship.
In a new episode of Cherry Bombe radio, cover girl Reichl talks about her morning routine: she cooks a big breakfast for her husband, but doesn't necessarily partake. The conversation progresses to some #realtalk:
"This is a hard thing to admit, but not getting fat is one of the things, it takes up a lot of energy in my life. I'm someone who loves sitting down to a long leisurely meal, — I don't get up hungry. And cooking this big breakfast for Michael satisfies all of my food needs for the morning moments, and I try to save my calories for later in the day. …

"It's really had to be a food person and be a woman who — not only are you yourself affected by your body image but I think the world is … men have a different way of being in the world. You know, big men are 'full,' … they get a pass. Big women don't. And as someone who was a fat teenager and was miserable about it, I just don't want to be fat again. It's a hard admission. I wish I didn't care."
So much of her habits come from "knowing yourself," and learning to "study your own appetites." Still, a pleasant surprise from a woman in food who's not afraid to talk about how damn hard it is sometimes.
Also in the episode: storytelling tips and memories from growing up, her "complete addiction to fiction," and the Gourmet stories she thought she'd be fired over. Good stuff.
RELATED: Yahoo Food Gets Girl-Power on Us, Names Cherry Bombe's Kerry Diamond as EIC
PHOTO: Ruth Reichl Busts Through the Blonde Ceiling, Graces the Cover of Cherry Bombe
Ruth Reichl Thought It Would Have Been 'Certainly Justified' to Fire Her from Gourmet
Ruth Reichl on What Bossladies Bring to the Table
Have a tip we should know? tips@mediaite.com