We're Screwed: Sam Sifton Gets Promoted, Will Launch New NYT Dining News Site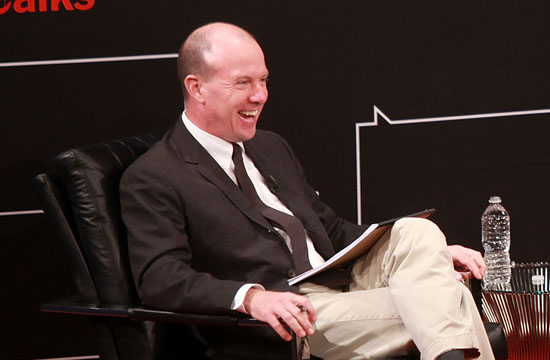 The New York Times announced a major masthead shakeup this afternoon, and it looks like Sam Sifton, the former restaurant critic, current National Editor, and longtime kvetching buddy of Mark Bittman, is getting a much-deserved promotion, as well as spearheading a brand new dining project for the Gray Lady.
In an internal memo first published by Capital, Executive Editor Jill Abramson announced that Sifton would be promoted to Senior Editor, as well as take on two new online projects. First, he's building an "immersive digital magazine experience" for the back-end of the Times' website, creating visually interactive articles in the vein of last year's impressive feature Snow Fall.
Second (and most importantly, to us), he's launching a new dining news section. "But wait a tick," readers might think. "Isn't there already a dining news section?" Well, yes, but this one's different. Let Abramson explain:
"The second assignment puts Sam's incredible depth as a food editor and food writer to use in creating a new dining news product, separate from our current dining report and section led so expertly by Susan Edgerley, who has already drawn up some very exciting ideas for expanding our dining coverage and will surely be an invaluable partner on this project."
So what does that mean for the Times? Is this new section turning into one of those websites where people obsess over new restaurants in their neighborhood and…celebrity chefs?
We mean, don't get us wrong, Sam Sifton — welcome to the club and all, if you are indeed joining the Celebrity Chef Coverage Club; here's a swag bag full of Red Bull — but if y'all start doing Top Chef recaps, we're declaring turf war. Stay out of our territory. (Yes, our threats are empty are based in fear.)
RELATED:
Sam Sifton Is 'Team Taco' For Staff Meal, These 5 Chefs Might Disagree
WATCH: Sam Sifton Blames Norman Rockwell For The Turkey Carving Blunders Of America
Sam Sifton Challenges Chefs On The Necessity Of Heritage Turkeys
Have a tip we should know? [email protected]