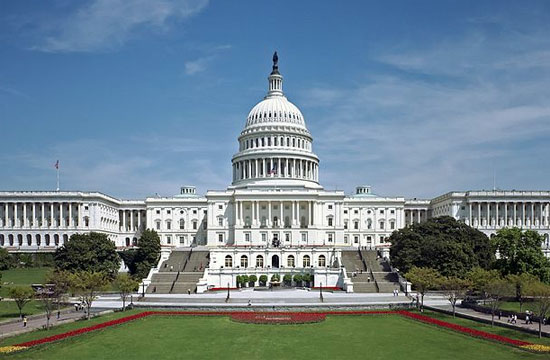 Last week, the House of Representatives passed their version of the Farm Bill, the five-year omnibus bill that funds the entire US Department of Agriculture and its respective programs, but controversially left out any funding renewal of Tom Colicchio's favorite Congressional bill, the Supplemental Nutrition Assistance Program (SNAP).
In other words, if the Republican-controlled House has its way, the food stamp program will be defunded out of existence — or, at the very least, hacked off from the food policy at the center of the Farm Bill, and dealt with…another time.
Yesterday, the Senate, whose version of the Farm Bill increased SNAP funding, angrily denounced their House counterparts for the power play. A "stunned" Sen. Debbie Stabenow, the chairwoman of the Senate Agricultural Committee, called on her House GOP colleagues to not be little bitches (paraphrasing) about the upcoming reconciliation process, where the two Congressional houses must smash their bills together to become one bill worthy of the president to sign.
"I'm calling on [Speaker John Boehner] to send us what was passed on Thursday so that we can begin to go to conference," the Michigan Democrat said, telling reporters on a conference call that she was unwilling to wait for the House to begin drafting a food stamp bill in September — long after the current Farm Bill extension expires in six weeks. "We're anxious to go. I am very concerned that the process begins this week," Stabenow said in a conference call with reporters (which POLITICO covered). "There's no reason to wait or delay the process anymore."
Last week, the House barely passed their SNAP-less version of the Farm Bill during a close, dramatic vote on the House floor, again: last year, when the Farm Bill was slated to expire, Congress extended the bill for another year while they had to deal with things like "fiscal cliff dramz" and "no one can agree on SNAP funding" and "really, everyone wants to get re-elected anyways, so let's not deal with important things like feeding America while we go off and kiss babies during Congress recess."
[POLITICO]
RELATED:
WATCH: Tom Colicchio Blasts Texas Republicans For 'Shafting' Food Stamp Recipients
Tom Colicchio Joins DC Think Tank In Final Push Against Farm Bill
Oops. USDA Massively Fudges The Number Of People Collecting Food Stamps
Have a tip we should know? tips@mediaite.com