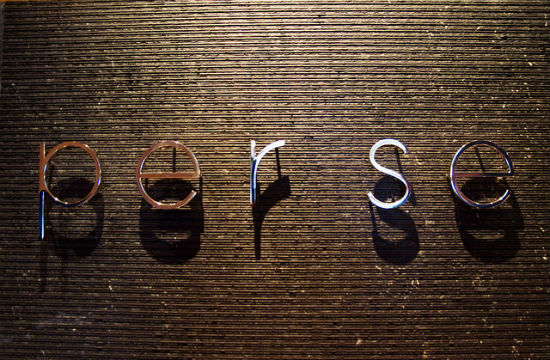 Pete Wells went to Per Sé for a re-review this week and the once untouchable restaurant has lost two of its stars. It's long been known as one of the best, if not one of the most expensive restaurants in the country. Zagat has consistently ranked it among the best restaurants in New York, and, until today, it had four stars in the New York Times. No longer. Wells said his meal was full of missteps.
As far as food goes, it wasn't all bad. He loved the Lubina, as well as the risotto, which he said was "familiar, but also transporting." But, he hated the bacon-wrapped quail, and was severely disappointed in a lamb dish: "I don't know what could have saved limp, dispiriting yam dumplings, but it definitely wasn't a lukewarm matsutake mushroom bouillon as murky and appealing as bong water."
He had complaints about the service too. Thomas Keller is one of the first chefs to get on board with a no tipping policy called "service included," but Wells wondered, "Just what kind of service is included?" He described an incident of a sommelier arguing with one of the members of his party, and said that upon returning from the restroom, another guest he was with had his chair "shoved" back toward the table.
On top of that, the meal was going to be around $3,000. They get you with menu supplements there. Wells was incredibly disappointed, saying that the meal definitely wasn't worth the money.
This is the latest in a long string of issues for Keller's restaurant. In 2014, the restaurant received a "Grade Pending" from the Department of Health.
It seems you'd be better off in Times Square with a Frogasm in hand.
Have a tip we should know? tips@mediaite.com