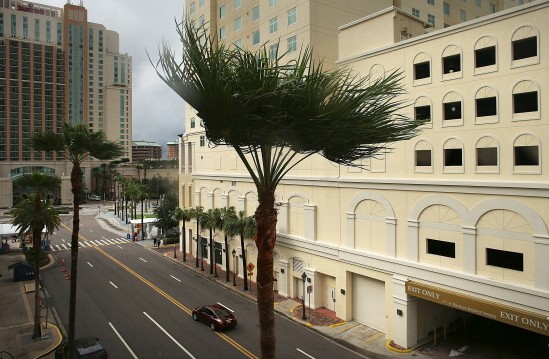 This is the only time we will ever be able to say that London and Tampa have something in common. Thanks to bad planning, the Olympics caused London restaurants to lose money and about 40% of their normal business. Now the exact same thing is happening to Tampa, which is currently hosting the Republican National Convention.
While the Tampa Downtown Partnership pointed out to the Tampa Bay Times that Hurricane Isaac shut down all commercial activity (and the convention itself) on Monday, that's not helping out restaurateurs, who complain that the overly heavy security is preventing anyone from actually going to their businesses.
"Would you really bother going through an armed guard just to get a sandwich?" David Cullen, owner of a Tampa Quiznos, asked the paper rhetorically. And if Quiznos is doing badly (on Monday he experienced about 25% of his normal business), you can imagine what it's like for the rest of Tampa's restaurant scene:
Lynn Pham, owner of Bamboozle Cafe, said business was so slow she already had to throw away food and take a loss. She fears only restaurants that booked parties in advance will benefit from the event. "We're hurting terribly," she said, profusely thanking two locals who came in for lunch on Tuesday. "It's painfully disappointing."

…

When asked how business was going, Vicki Doble, co-owner of Tampa Bay Brewing Co., gave a big thumb's-down. "I hope this does something for Tampa, because it's not doing anything for me," she said. "…I think people are a little afraid of the protesters."
Ouch. On the plus side, cafes are doing well, since they're the only sources of caffeine and wi-fi for the Lame Main Stream Media and the political operatives there. The article mentions nothing about whether the RNC has been a financial boon for the area's strip clubs.
Have a tip we should know? tips@mediaite.com