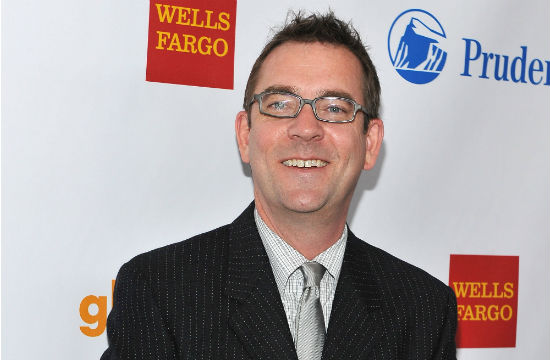 Ted Allen hates food trends and yet is attempting to manufacture the next big one. Because chefs are, as Treme's Antoine Batiste (who will be gracing our screens once more on the September 23rd premiere) would say, some contrary motherfuckers.
Ted Allen has performed quite the culinary tour de force. From being "the food guy" on one of Bravo's earliest cult classics, Queer Eye for the Straight Guy, to acting as a guest judge on the first four seasons of Top Chef and several episodes of Iron Chef, to hosting Food Network's Chopped, his impeccably tailored suits and neatly coiffed hair have only one mountain left to scale: destroy Jon Hamm and replace him as Don Draper. (Come on, now, doesn't he dress like he's gunning for the role 24/7?)
In an interview with The New Potato, however, he discussed his frighteningly intense hatred of food "trends" after pointing out that "farm to table" has always been a thing, and is only now becoming A Thing as a media construct. Says Ted:
I think [a trend] has less to do with chefs and more to do with the media looking for trends. I hate trends. They're utterly ridiculous. People are constantly asking me what food trends do I see on horizon. I don't care about trends; trends are inherently superficial. The whole idea of being excited about 'the next big thing' is a media creation. I guess it could also be marketing from restaurants that are trying to position themselves as 'hot.' I'm not trying to rant, but I really don't think it's my responsibility to identify trends.
We accept your non-rant, Ted. That said, he does have a thing he'd like to start making A Thing, and it's ever so slightly Andrew Zimmern-esque in concept, if you're a truly unadventurous eater. Trends according to Ted: goat is the new pork. He non-rants:
I'm actually trying to manufacture a trend: goat. Goat is the new pork. I mean I don't really think that, but it's an amazing meat that Americans recoil in disgust at, which is dumb. Goat is a delicious meat. Scott Conant has goat on every menu he's ever written. It's one of the most widely conceived meats in the world, just not in Ohio (which I can say because I'm from Ohio).
If you're really dying for some Queer Eye for the Straight Guy reminiscence, you can check out Ted's whole interview here, where he travels back to the early-2000s and dishes the most annoying thing about the show (and it was only partly Carsen Kressley).
Have a tip we should know? [email protected]