You screwed up. Snowstorm Jonas is coming and you didn't buy any survival food. Don't worry, we have you covered. There will be plenty of snow around, and as long as it's white (do not eat yellow snow) it's totally safe to eat. Plus, if you need to dig your way out, why not accomplish that by eating your surroundings? Here are some recipes (including some from celebrity chefs) using snow: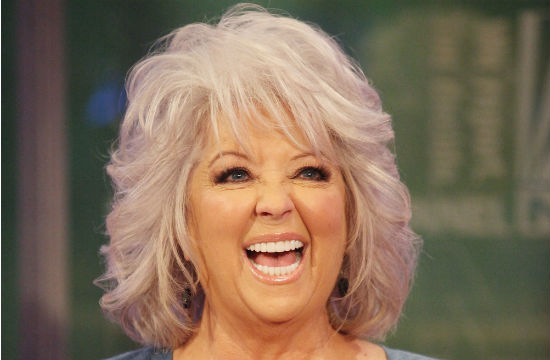 This is literally three ingredients, and snow is one of them. You'll also need one teaspoon of vanilla extract, and 1 (14-ounce) can of sweetened condensed milk.
Instructions
1. Place 8 cups of snow into a large bowl.
2. Pour condensed milk over the snow.
3. Add vanilla.
4. Serve immediately, lest it melt.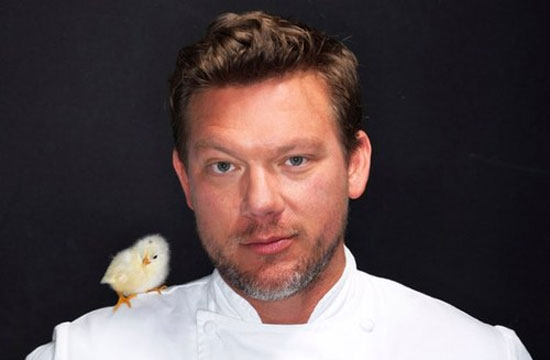 Ingredients:
Ice (or, in this case, snow)
2 mangoes, peeled and chopped
1 pint strawberries, hulled and sliced
1 lime juiced, plus wedges for garnish
Instructions:
Fill a food processor with ice (only if you are using ice instead of snow)
Process until the ice is very fine, like snow.
Add the mangoes and strawberries and pulse to blend.
Pile the crushed ice into dessert glasses or dishes and squeeze over the lime juice.
Garnish with lime wedges; serve immediately.
Substitute shaved ice with nature's shaved ice.
Ingredients 
4 roasted and chopped red bell peppers
4 roasted and chopped heirloom tomatoes
1 peeled and chopped English cucumber
1 chopped Serrano pepper
1/4 sliced red onion
¼ cup olive oil
¼ cup sherry vinegar
as needed sea salt
as needed pepper
Instructions
Place all ingredients into blender. Blend on medium high speed, until all ingredients are smooth.
Season to desired taste with salt and pepper.
Place blended mixture into a freezer safe container and freeze. Once mixture is frozen, shave in a ice shaver or snow cone machine.
Immediately serve in a glass garnished with sliced baby tomatoes and almond milk.
Just drop some honey or maple syrup into some snow. Instant candy!
Because when you're snowed in, drinking is definitely a good idea.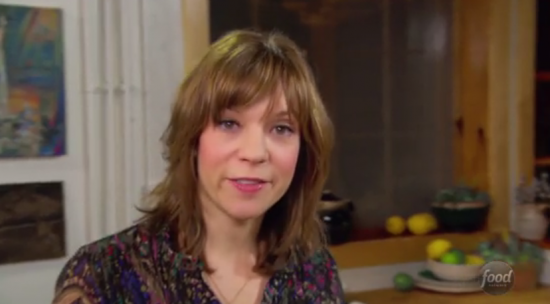 Ingredients
6 ounces (3/4 cup) bourbon or your whiskey of choice
4 ounces (1/2 cup) birch syrup or maple syrup
2 ounces (1/4 cup) dry sherry
2 drops bitters if using maple syrup
Freshly fallen snow or shaved ice
Instructions:
In a pitcher, mix together the whiskey, syrup, sherry, and bitters if using. Chill thoroughly.
Before serving, fill small highball glasses (or half-pint jelly jars) with snow, packing it down lightly.
Drizzle in the cold whiskey mixture, adding as much or as little as desired. Serve with a small spoon.
"The New Midwestern Table" by Amy Thielen (c) Clarkson Potter, 2013. Provided courtesy of Amy Thielen. All rights reserved.
Who knew fresh snow was the key ingredient to making the fluffiest pancakes?
Ingredients:
2 cups of flour
1-tablespoon baking powder
½ teaspoon of salt
1 tablespoon white sugar
2 eggs well beaten
1-½ cups of milk
Instructions:
In a large bowel mix and sift the flour, baking powder, salt and sugar together.
Combine the eggs and milk in another bowl.
Slowly add the milk & egg mixture to the dry ingredients.
Stir well and set aside. The batter will be thick.
Next grease your griddle and get it good and hot.
When the griddle is hot, quickly go outdoors and scoop up fresh snow.
Fold in 1-½ cups of new snow and mix well.
Bonus:
Use the snow as a cooler! Throw some beers into the freshly fallen snow, and have yourself a party. If you're in the city, a rooftop will work well for this. Stay warm, everyone!
Do you have any favorite snow recipes? Let us know in the comments!
Have a tip we should know? tips@mediaite.com