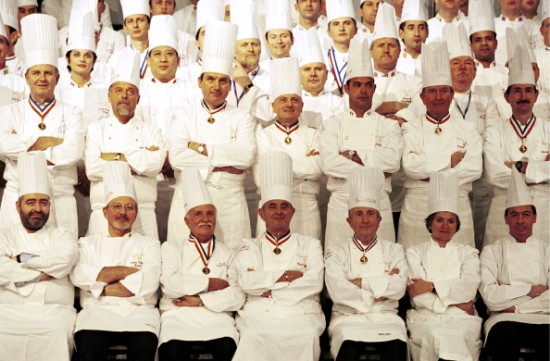 A while back, the Bocuse d'Or was gracious enough to let everyone know what the meat portion of their annual international cookery competition would be (ICYMI: it's beef filet). However, with today's announcement of the fish course (lobster and turbot) came a barrage of changed rules. But as Food Republic points out, they're not just normal changed rules — they're game changing twists:
On the eve of the contest, the candidates will have 30 minutes to choose seasonal fruit and vegetables from the five continents market. They will use the produce and ingredients to prepare two of the three garnishes imposed on the day of the contest.
To highlight the different national culinary heritages and encourage diversity, the third garnish will be typical of the candidates' respective countries. This new point should lead to the introduction of local produce and ingredients, as yet unseen in the history of the Bocuse d'Or.
After having acquired the produce and ingredients from the market, the candidates, together with their coach and commis, will have one hour in which to design and write down the recipe for their dish.
In order to remain close to the actual restaurant environment, the candidates will be required to prepare 14 plates (not trays as in the previous edition).
The Bocuse d'Or hosts, cackling maniacally to themselves, explained to Food Republic that the 2013 changes were meant to "encourage the chefs to display even more creativity and spontaneity." Really, though, we think that M. Night Shyamalan got his hands on the Bocuse d'Or. (Expect the judges to declare, midway through the competition, that they're all really vegetarians! And Paul Bocuse was dead the entire time!)
Have a tip we should know? tips@mediaite.com