The food lineup at Governor's Ball this year is better than the music lineup. Yeah, we just said that. "But The Strokes! And Kanye West," you say? We see your Strokes and Kanye, and we raise you Black Tap and by CHLOE.
Curated by The Infatuation, the lineup consists of old faithfuls like Asia Dog, Luke's Lobster, and Davey's Ice Cream, and newcomers like Instagram sensation (that actually has really good food) Bluestone Lane Coffee.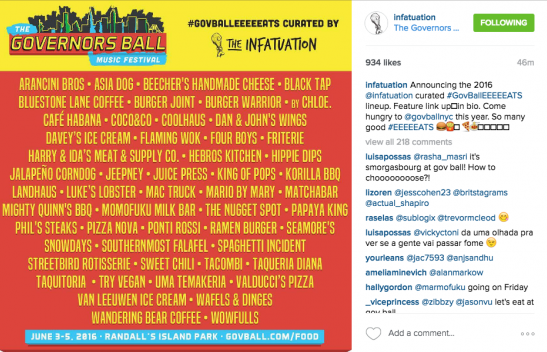 Never has there been an easier year to be that friend that wants to get there for the 1:00pm sets. Nor has there ever been an easier year to get your vegan friends, or your friends on a diet to come (welcome, Juice Press!).
Here are some of the most exciting spots to check out this year while you're bumming around in between that band where the drummer went to your friend's cousin's high school that you heard was pretty cool and Death Cab for Cutie:
Their famously crazy milkshakes are just what you need to cool down, and will also give you a major sugar high so you can keep going when you get tired. The burgers are pretty great too.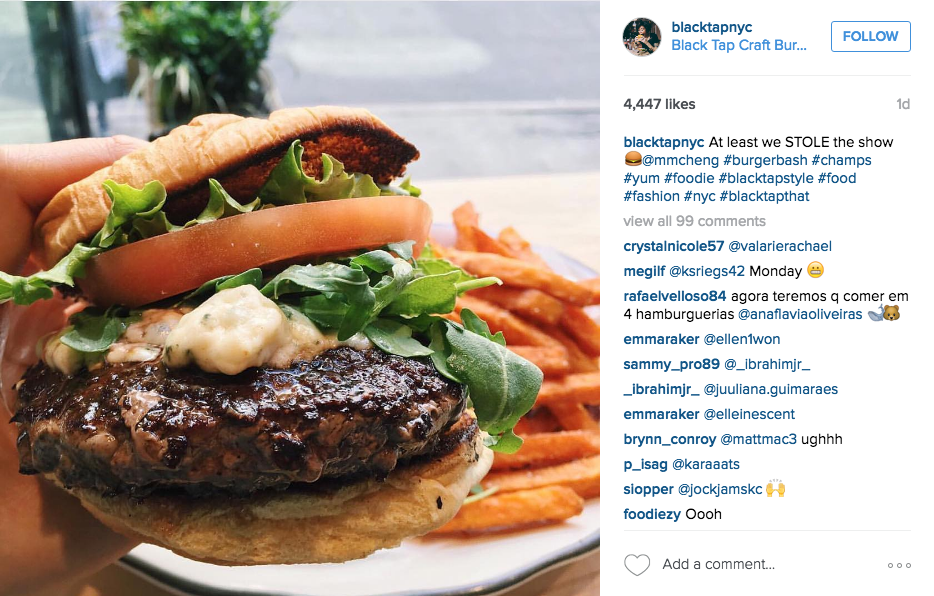 Are you even a real New Yorker if you've never Instagrammed their avocado toast and #latteart?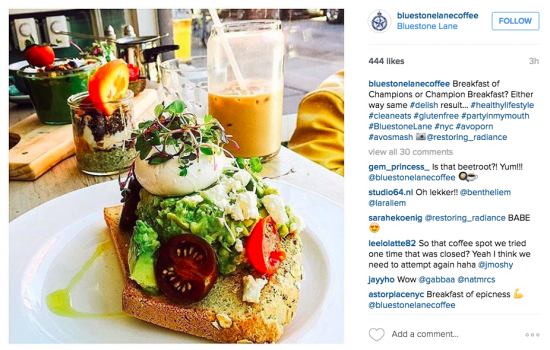 Proving since 1999 that the simplest really can be the best.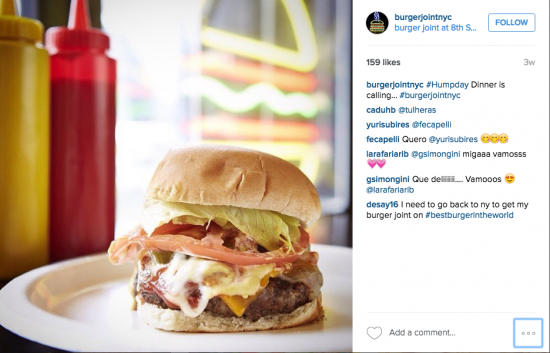 Vegan food that you'll actually want to eat. In between burgers, of course.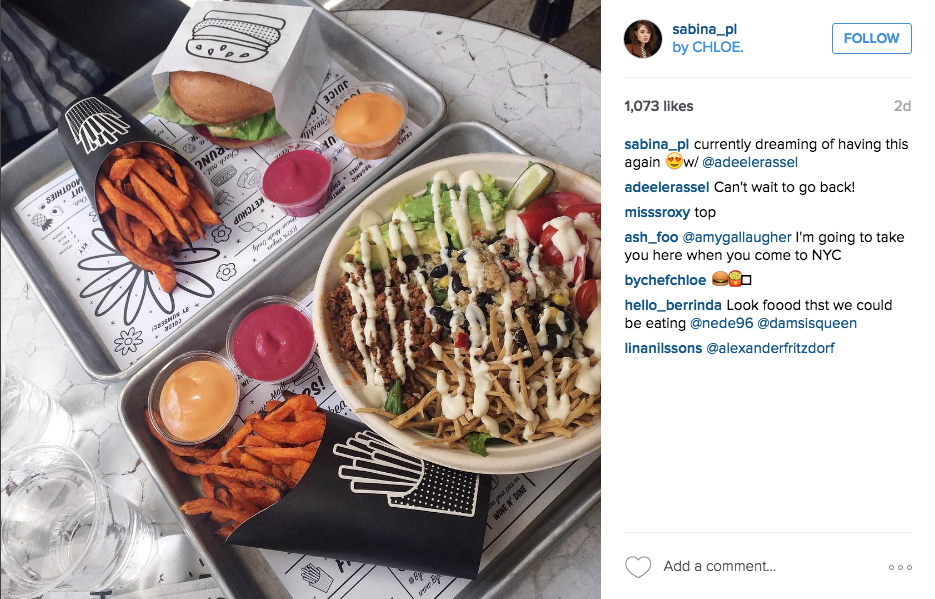 Is there anything better than eating corn on a stick while at a Haim concert? We think not.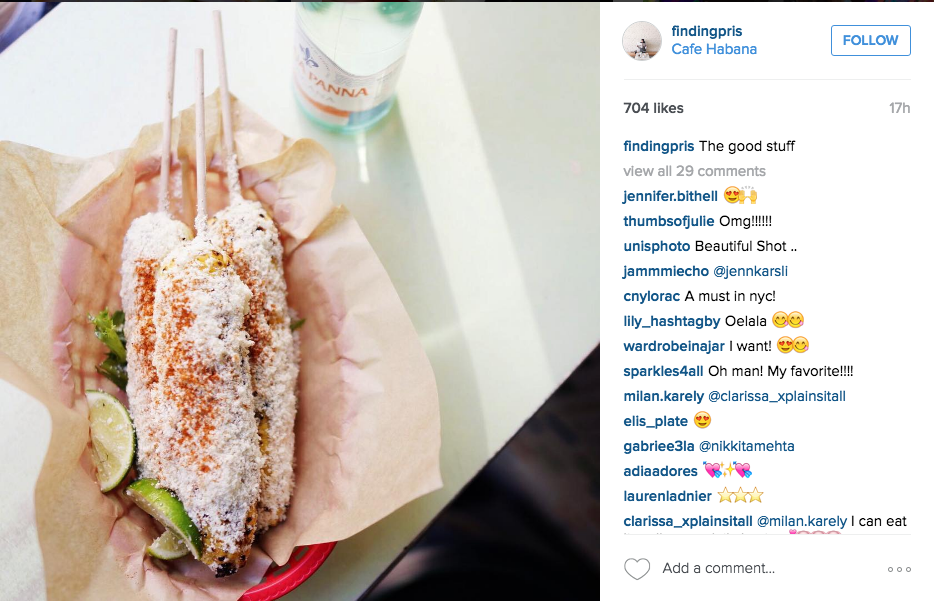 Protip here: ask for two different cookies to sandwich your ice cream.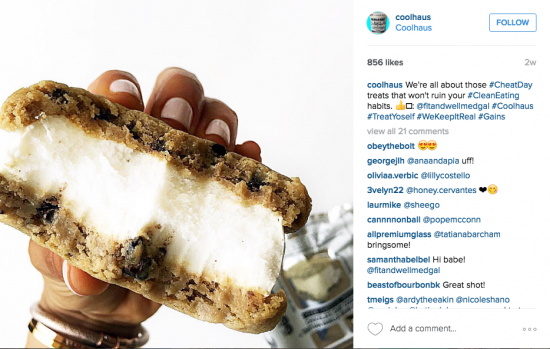 The Infatuation has declared these the best wings in town.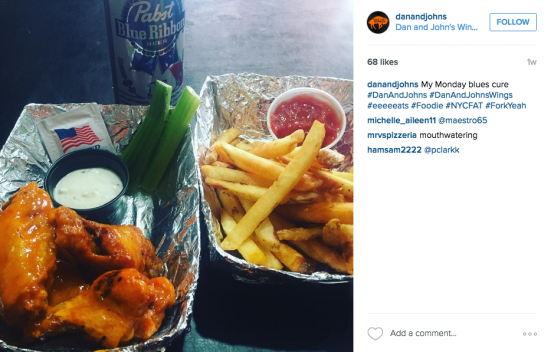 Some of the best ice cream in the city, for when you "just want a little something." A really delicious, creamy little something.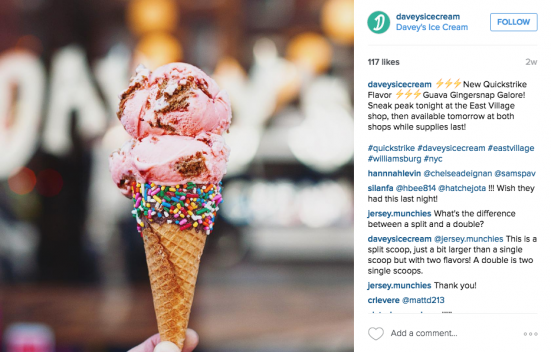 Harry & Ida's Meat & Supply Co.
Pastrami, in a variety of forms, including nachos, and of course, sandwiches.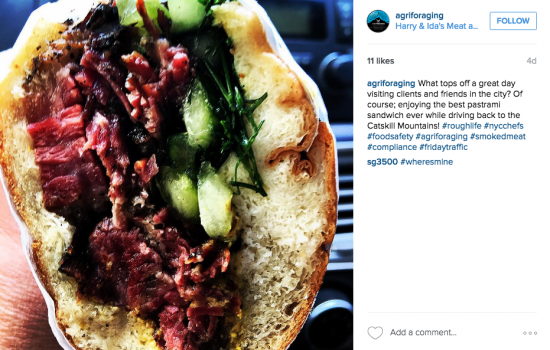 If you know about Jeepney, you know about it. If not, you should. It's authentic Filipino food that flies somewhat under the radar. This place may not have a line, but don't skip it.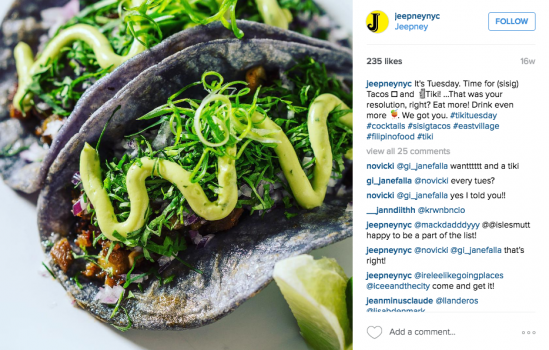 The best lobster rolls in New York City. Best to get to this truck early in the day to avoid huge lines.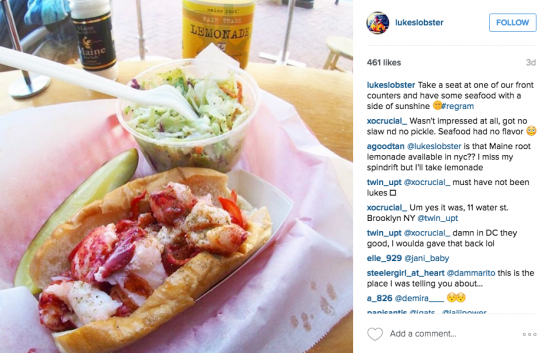 It's no secret that we love The Pennsy. Mario by Mary is the sandwich spot from Mario Batali and Mary Giuliani. Not surprisingly, the sandwiches are really, really good.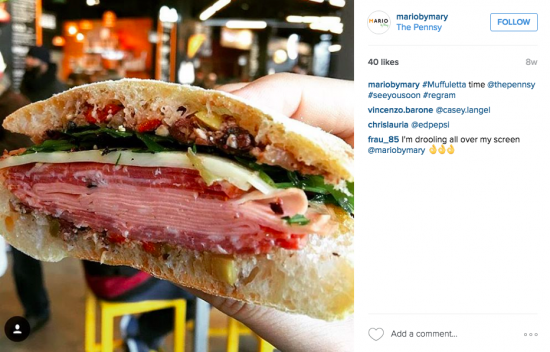 What started out as a stand at Smorgasburg is now restaurants in Manhattan, Brooklyn and New Jersey. That's because it's some of the best barbecue around.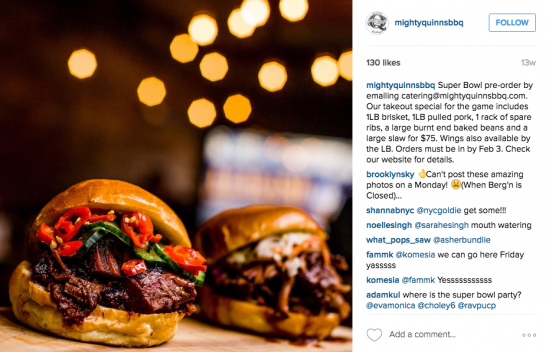 For when you need dessert, and you need that dessert to be crack pie.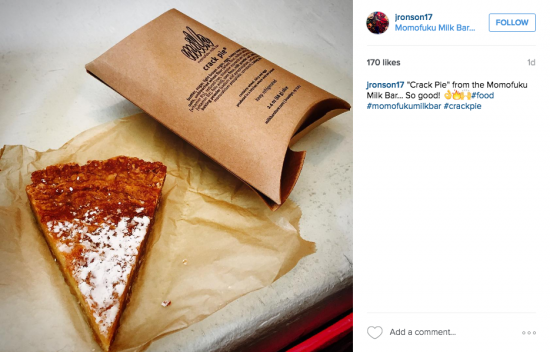 You know the deal here. If you don't, Governor's Ball is the perfect time to find out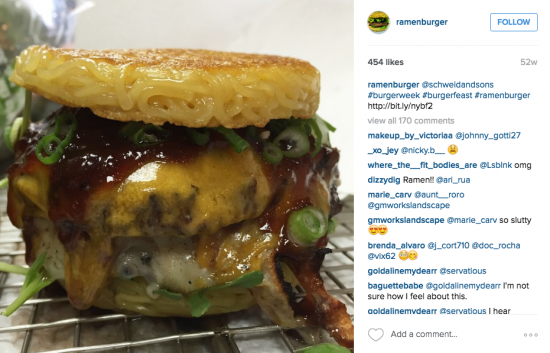 Poké at a music festival? Yup. Expect huge-but-worth-it lines here.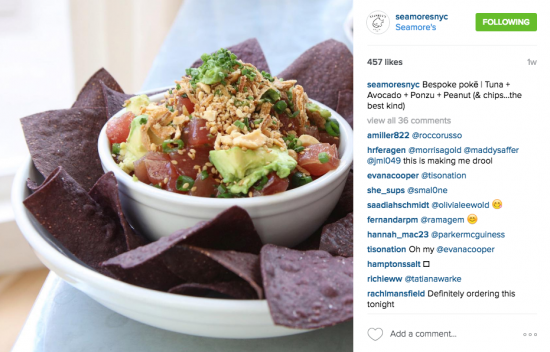 Marcus Samuelsson's excellent chicken restaurant is setting up shop for the weekend. Enjoy liberally.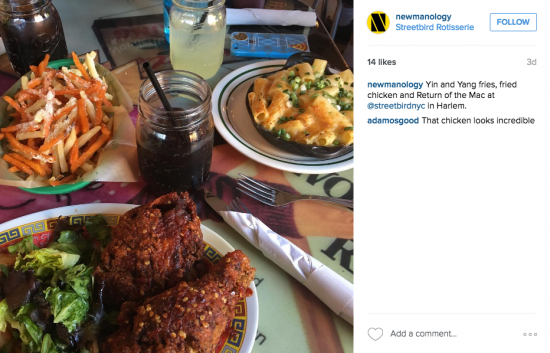 Great tacos, great vibes.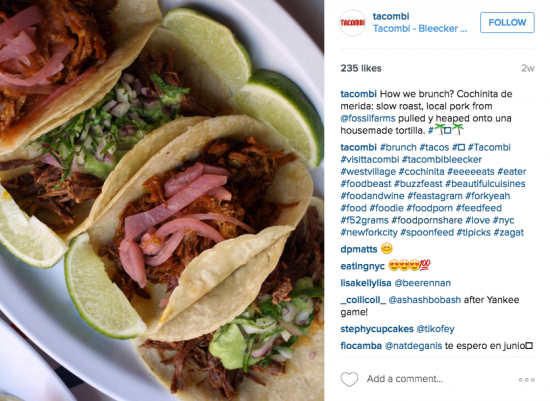 If tacos are the move at Tacombi, get your burrito fix here.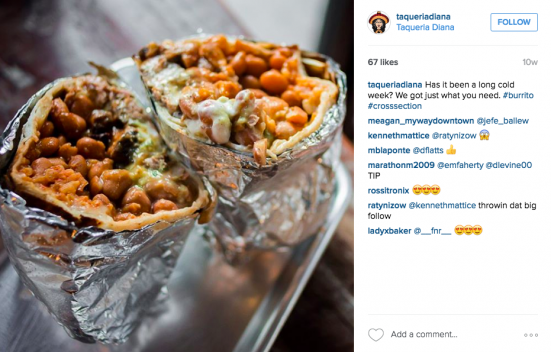 And if traditional burritos aren't your thing, get a sushi burrito at Uma Temakeria.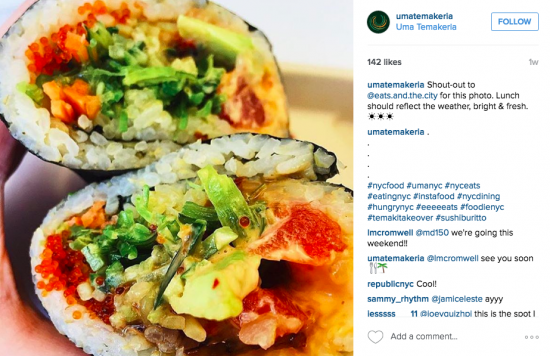 We're definitely not sure what a dinges is (are?), or how to pronounce dinges, but we know that whatever it is (they are?) is awesome.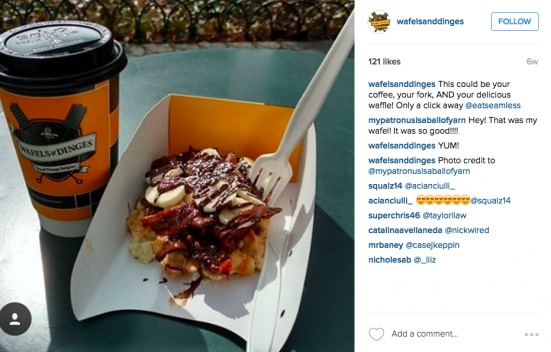 [image via Instagram]
Related
Eating is The New Shopping: Hudson Yards Proves It
–
Have a tip we should know? [email protected]