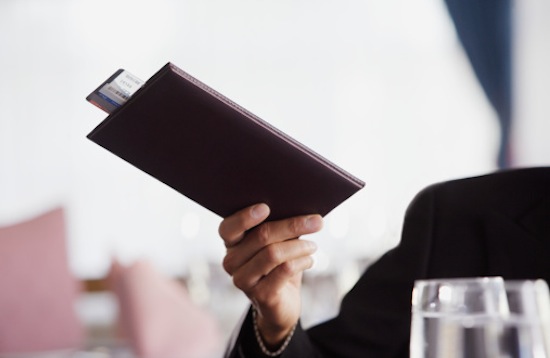 Every week the Grub Street Diet breaks down local celebrities' dining habits like a small intestine tell-all, and if you've ever wondered how fat a wallet it takes to fill Andrew Knowlton's belly with Prime Meats, whiskey and Cheetos, or hydrate Stephanie LaCava at Sant Ambroeus, The Braiser's doing the math to give you the skinny.
So how did xoJane boss lady Jane Pratt only rack up a $372.25 tab in six days?
FRIDAY: $83.66

Six bags of Yogi Tea at home ($3.99), and one cup of coffee at Kaffe 1668 ($3.67), before a burger, market salad, and French toast for lunch at Smith & Mills ($44), and steak and somebody's enchiladas at La Esquina Brasserie ($32).
SATURDAY: $23.48
Her daughter's leftover Nutella ($4.29) and white bread ($4.19), plus enough Dean & Deluca pancake mix ($9) and duck eggs ($6) to also feed Courtney Love.
SUNDAY: $33.98

One apple ($1.25), a shared burger and spaghetti at Stardust Diner ($23.45), and a Cathy strip's worth of expired yogurt ($2.29) and Brad's Raw Chips ($6.99).
MONDAY: $66.70
One green smoothie and a South Asian tempeh wrap from Green Market Symphony ($10.70), before sucking down penis-flavored seafood sausage, a lamb burger, burrata, and veggies at The Breslin ($56). After dinner, a large pie and cinnamon sticks from Domino's ($21).
TUESDAY: $154.44
A tofu scramble wrap and kale salad from Blossom du Jour ($17.50), waiter-delivered lobster at market price and filet mignon (plus gratis ice cream and dog bones) from Wolfgang's Downtown ($132.95), and an unspecified quantity of unsliced raw cookie dough ($3.99).
WEDNESDAY: $9.99
A salad with hard boiled eggs from a really unpopular salad bar ($9.99), and possibly waiter-reheated leftover filet mignon.
Costs, before tax, tip, and delivery, are based on Menupages.com, Seamless.com, and Freshdirect.com, and we hesitate to guess what gets comped and expensed.

Have a tip we should know? tips@mediaite.com