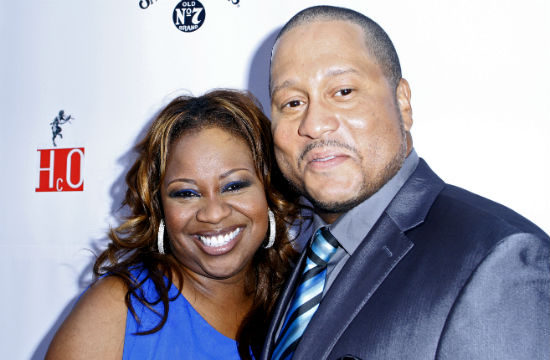 Statements and commentary from Paula Deen's former employees, her Food Network/Scripps brethren, and her corporate sponsors have been trickling in since her Accidental Racist Clusterschtupp began forming last week. (Remember that two hours when everyone was like, 'Oh whatever, it's just a National Enquirer story'? We miss those two hours.)
Pat and Gina Neely — stars of Food Network's Down Home With the Neelys, Andrew Zimmern's favorite unwarranted food celebs, and alleged practitioners of anti-Glenn Beck discrimination — came forward with a statement on ETonline about their fallen Network-mate:
"We were shocked and saddened to learn of the comments from Paula Deen. Racism of any kind from anyone is simply unacceptable and cannot be tolerated…In our own relationship, Paula has shown us kindness and generosity. We trust that Paula's apologies are sincere and hope there is a positive lesson to be learned from this situation."
On the dignity scale, they're ranking classier than Wendy Williams, but weaker than Bobby Flay.
[ETonline]
RELATED:
WATCH: Paula Deen Reacts To Food Network Firing, Anderson Cooper Grills Her Former Publicist
Paula Deen Sponsorship Watch: Your Guide To Who's Firing Her Or 'Monitoring The Situation'
Paula Deen Defends Use Of 'N-Word', Wants Black Employees To Dress Like Slaves (UPDATED: And She's Fired)
Glenn Beck Complains That Staff At Food Network Star's Restaurant Looked At Him Funny
Why Did Entertainment Tonight Take Down Wendy Williams' Perfectly Sensible Paula Deen Reaction?
WATCH: GMA Asks Bobby Flay To Comment On Paula Deen, Results Are Predictably Awkward
Andrew Zimmern Rips The Neelys On Go Fork Yourself
Have a tip we should know? [email protected]