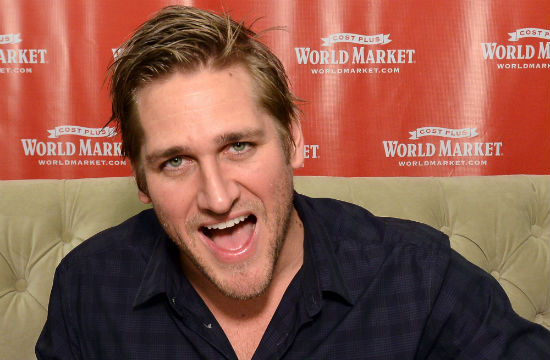 The Food Network and the Travel Channel are upping their games.
On the heels of news of a Richard Blais TV show on the Food Network, there will also be a new Curtis Stone-headlining TV show premiering on the network. (Has the Food Network finally woken up?) Kitchen Inferno will turn chefs against each other in a series of culinary challenges, all in front of a live audience. From the press release:
With a grand prize of $25,000 at stake, chefs will be forced to do more than execute a properly seasoned plate or a beautifully adorned dish; as they begin their journey up the culinary ladder, they'll face tests that are progressively more difficult, and it's up to them to decide which to tackle and when to walk away. They can continue playing for the whopping sum, but if they chance their luck and fail, they'll have to forfeit their winnings and succumb to blazing defeat.
So dramatic! Chefs scheduled to appear on the show include Geoffrey Zakarian, Michael Chiarello, and Elizabeth Faulkner; the show will premiere on November 5.
Michael Voltaggio is also set to appear on his own Travel Channel show, called Beyond Borders. Essentially a Parts Unknown rip-off, Voltaggio and his host, Peabody-winning journalist Mariana van Zeller will travel to remote parts of the world to eat and bring people together. "Going beyond the food and into politics, the pair will "gather people from both sides of the conflict for an amazing meal and an animated discussion in search of common ground," says the press release. The show is set to premiere in January 2015.
Add them to the list of food TV shows we'll be binging on this fall.
RELATED: Can Richard Blais Save the Food Network? A Look At His New Show, Hungry Games
Is This the Most Dramatic Chef TV Show We've Ever Seen?
Anthony Bourdain Claimed to Be the Savior of CNN, While Parts Unknown Premiere Numbers Drop
Have a tip we should know? tips@mediaite.com