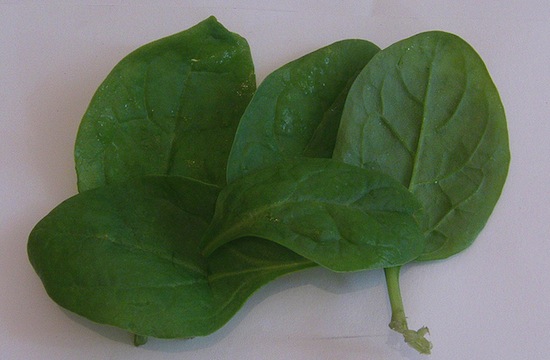 Because one day, we will be saying RIP to certain crazed food trends — except that we're pretty sure that the Cronut, ramen burger, and mustache-topped Mason jar 7-Eleven Slurpees are immortal and will haunt us even after we're dead.
A new excerpt from the book, The Tastemakers: Why We're Crazy for Cupcakes but Fed Up With Fondue, gives a little taste of all the food trends that have died on in recent years, and we're very much enjoying the somber yet reverent tone. Among those food trends: fondue, frozen yogurt (the real thing), and the Atkin's diet (which, of course, is lived on by the gluten-free diet). But the baby spinach one has us chuckling and wishing for simpler times when kale didn't rule our brains:
The "veal of spinach" came into this world in the sunny fields of California, wrapped in a precious plastic blanket to deprive it of oxygen and preserve its freshness. Scrubbed clean from birth, and free of grit and tough stems, it launched a billion bistro salads with its collaborators—goat cheese and berry vinaigrette. Ultimately, it was felled by kale, a leafy green that didn't wilt nearly as much when heated and came attached with a halo of green living that made it a sort of edible Prius for salad eaters and juice mongers.
But we ask you, where's the ode to ramps?
RELATED:
Food Trucks Are Like, Officially Over, Says Salon
he Cronut Turns One Tomorrow
Generation Foodie Y: It's Confirmed, Millennials Are Food Snobs
Have a tip we should know? tips@mediaite.com