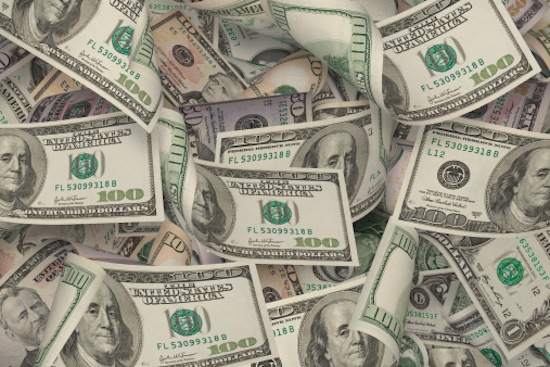 This is what Thanksgiving is all about, right? You know, spending a college tuition on one super expensive Thanksgiving Day meal because you have like, sooooooooo much to be grateful, right?
And yes, that's the right amount of zeros on that number: the New York Daily News shares details on the most insanely expensive Thanksgiving meal possibly known to man, served at New York City's Old Homestead. The meal includes $1,6000 caviar, $8,750 foie gras, and turkey brined with $1,750 wine (1982 Chateau Mouton Rothschild, if you care about that sort of thing.) Hey man, that only evens out to like $8,750 per person!
Why to make such an over the top Thanksgiving meal? Because Turkey Day and your poor man's food is like, totes boring. Said co-owner Marc Sherry to the Daily News, "Let's face it, Thanksgiving dinner is boring, basic and, frankly, unimaginative … (This is) turkey dinner with attitude and personality."
BORING?! HOW SO?!?!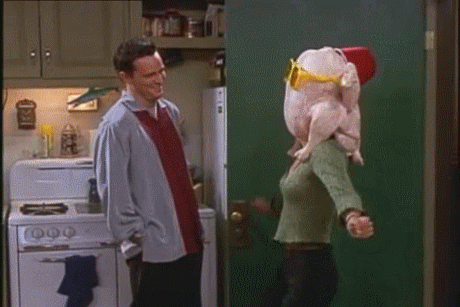 (We will do anything to use that gif all day, every day.)
Sherry also said to the Daily News that "if you can splurge for this, you have a lot to be thankful for." We also assume that the buyer of this sort of Thanksgiving can be thankful for overcompensating sports cars, time shares, and zero people with whom to share the holidays. But hey, at least one four-top is booked for the meal.
Oh, and that menu? Below, from the Daily News:
Squab stuffed with rich foie gras soaked in $5,000 per bottle Courvoisier L'Esprit Cognac.

Roasted farm-raised organic turkey stuffed with seven pounds of ground Japanese Wagyu filet mignon.

Turkey gravy made from renderings infused with $1,750 per bottle Chateau Mouton Rothschild.

Cranberry orange relish with Gran Marnier.

Butternut squash infused with winter black truffles.

Creamy mashed potatoes with Swedish moose cheese.

Whipped sweet potatoes topped with Royal Osetra 000 caviar.

Poached bourbon-soaked pears with pumpkin paste dusted with 24-carat gold flakes.
There is a $65-per person Thanksgiving dinner served at Old Homestead as well, so go ahead and feel grateful, poor people, that you can afford to eat anything at all on Thanksgiving. In fact, maybe think about donating all those dollar billz to a food bank this Thanksgiving, where $35,000 — or even $65 — stretches far more.
RELATED: Guy Makes Kickstarter for Bacon-Wrapped Pork Gator Turducken, Fails Miserably
Don't Worry About Anything, Because There's a Hamster Eating Thanksgiving Dinner
Turkey Day Apocalypse: The Absolute WORST Thanksgiving Food Hybrids of All Time
Have a tip we should know? tips@mediaite.com