Time to Start Flying Delta: Danny Meyer Will Now Be Handling Airplane Food On All International Flights Out of JFK
Besides careening through the sky more than 30,000 feet above ground in a metal tube going hundreds of miles an hour, where everything is entirely out of your control and turbulence happens, plus there are germs and the person sitting next to you just threw up everywhere, the worst part of flying is the food. Everything tastes like the jetway smells. Danny Meyer is hoping to change that.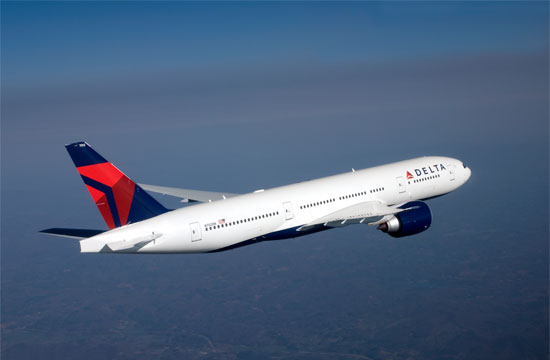 The New York Times reported that Delta has made a deal with Union Square Hospitality Group, which operates restaurants like Union Square Cafe, Blue Smoke, and Shake Shack, and the plan is to begin serving food in Delta One cabins on international flights out of JFK. This is an expansion on an already existing deal. Since 2013, in business class on Delta flights from JFK-Heathrow, customers have been served food from Blue Smoke.
Celebrity chefs have partnered with airlines before, but typically, airline food is still airline food. Carmen Quagliata, the chef at Union Square Cafe did the menu, and said that while there have been some hurdles, he still wants to move forward. Meyer and Quagliata are taking a different approach than most chefs, too. They're trying to understand the limitations of not having a restaurant or a restaurant kitchen. The same food that works in Union Square Cafe will not work once you start making it in a massive catering facility, shoving it into an airplane galley and then catapulting it into the air. There are too many variables.
Daniel Dilworth, director of culinary development for Union Square Hospitality Group's catering business said, "Meat can be served medium-rare on a plane in flight, but if there's turbulence, the hostess can't get up and take it out of the oven at the right time…So it's probably best just not to try to serve meat done to medium-rare." Bingo. Dilworth says it won't be altogether different from their setup at Citi Field, where Blue Smoke has a successful stand. For example, while pasta on the ground is hard to screw up, on an airplane, when reheated, it's the exact opposite. If you bake the pasta instead, it works.
We'll have to wait and see if their strategy works. But if anyone can pull it off, it's the guy who made fast food hamburgers worth waiting on a huge line for.
Have a tip we should know? tips@mediaite.com