Todd Fisher On United States Of Bacon: There's No Such Thing As A Bad Bacon Dish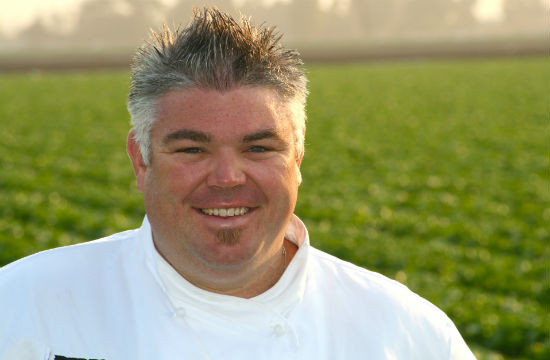 Todd Fisher's new Destination America series United States of Bacon kicked off this week, and we managed to steal a few minutes of his time to chat while he was in town taping an appearance on The Rachael Ray Show. Obviously the primary question on our minds was why he chose bacon from his earlier three-part mini-series United States of Food (which featured an installment each on bacon, burgers, and steak) as the focus for its own show. (You know. Apart from the obvious.)
Check out our Q&A with Todd below!
The Braiser: Please tell us you're in New York shooting an episode of United States Of Bacon and featuring our best bacon dishes.
Todd Fisher: The reason I'm in New York is because I'm shooting The Rachael Ray Show tomorrow. All the taping for United States of Bacon is done.
Damn! So did you guys stick more to Middle America this season?
It was a good mix. We didn't do New York this time, which is hopefully a good thing, because it means we'll get to do it next season. But we were in Portland and Seattle. Then we went down the coast to my backyard, to East Bay and Los Angeles. And then we were in Iowa, Atlanta again, Chicago, Baltimore, Philadelphia, and Pittsburgh. Something like that. I feel like I'm missing somebody, though.
What do you think warranted bacon, of the three foods you covered in the mini-series, getting its own show?
First of all, it's bacon, so it's quite literally and by many regards, the best ingredient in the world. And there's such a cult-growing energy that bacon is taking on a life of it's own. Three, four years ago, when I thought I was a bacon freak, it was nothing compared to where we are now — to people wanting to get into the grassroots of how it started, and making their own in their own backyard. And then just the versatility of the ingredient, whether it's kind of it's own signature middle of the plate [dish], or whether it's used to wrap, to accent the flavor, to enhance; that kind of says it all.
We were tipped off that we should ask you about what the weirdest bacon concoctions you encountered were…
[Laughs.] It's funny, none of them have really been weird. We went to this one place in Baltimore that was actually called Bad Decisions, and so we went through this routine, like, 'What are going to [do]?' Because I was thinking, 'Bacon on anything seems to work.' And so we kind of thought about what would be a really bad bacon decision. And we tried some weird stuff and ridiculously enough, they all worked! It was kind of frustrating. I was really trying to make a bad tasting thing!
Well, that's the least surprising thing we've ever heard.
Have a tip we should know? tips@mediaite.com