Tom Colicchio Loves New Orleans Cuisine, 'Appalled' By Those Who Want To Abandon It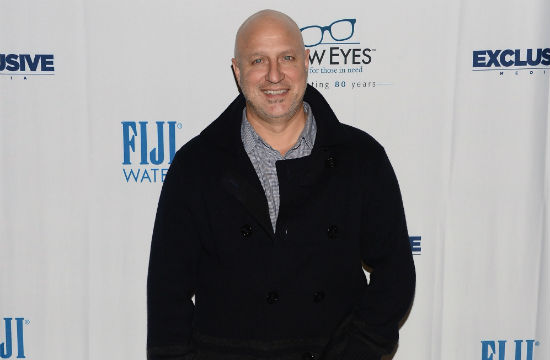 Over the Memorial Day weekend, Padma Lakshmi, Tom Colicchio, a dozen-plus Mystery Cheftestants, and the entire host of Magical Elves arrived in New Orleans to begin filming Season 11 of Top Chef. In an interview with the Times-Picayune, Colicchio  could barely contain his excitement to finally shoot a season in America's Coolest City (our designation, not his. But it is.).
Not even touching on the controversial BP money thing), Colicchio can understand why people outside of New Orleans don't quite get the nuances of Louisiana's centuries-old culinary traditions — while acknowledging it needed to change:
I think there was always such a tradition here that it was very hard for a chef to step outside of what was considered Louisiana or New Orleans cooking and get traction. [… Now New Orleans has] a chance to go through that process of being born again, I guess, and looking at what makes a city tick, and what makes it work. And knowing that it's going to stay here and remain here. For that to happen, it needs to change. [It needs to] change and at the same time stay steeped in tradition.
The whole interview wasn't all love and light about The Big Easy. He went on to say, "I knew we were all appalled, and I was personally, when you heard people say, 'Well, leave it. Don't rebuild it.'" Adding, "You shake your head and just go … This is such an important city for a lot of reasons, culturally and also commercially."
Eesh, who would be dickish enough to want to abandon an entire American city? We'd like to think that Colicchio was throwing shade at a certain GQ food critic who once famously said that the New Orleans food scene — and the city as a whole — "fell in love with itself and acted accordingly, becoming a festival of narcissism, indolence, and corruption." Maybe there are a few grains of truth in that statement, and yes, that article was written about seven years ago, before the uprising of Donald Link and John Besh and a gajillion progressive-thinking chefs. Also, a Sazerac in the face might be more than enough of a symbolic apology on Richman's behalf.
Still, those dicks are out there, and BP money aside, this promises to be an interesting — and hopefully paradigm-shifting — season of Top Chef.
[NOLA.com]
Related Posts:
David Simon, Andy Cohen Clash Over BP's Sponsorship of Top Chef
Follow Tina (@Tina_Nguyen) on Twitter
Have a tip we should know? tips@mediaite.com