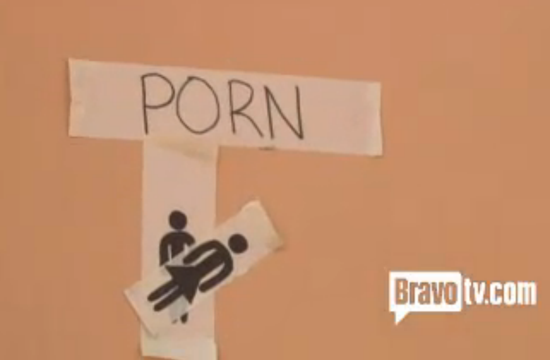 Sandee Birdsong, the supervising culinary producer-slash-Season 3-cheftestant and woman responsible for the sensual, slow-panned shots of the plates served on Top Chef recently revealed some of the, erm, tricks she's turned to make the food visually appealing to viewers at home who can't taste it.
In an interview with Fast Company, Birdsong admits that sometimes, the production team has to resort to unsavory measures to make sure that the food meant to be photographed looks as good as, or sometimes better than, the food being served to the judges. This involves beet juice (to help meat retain its redness), Windex (to clean up plates), and occasionally, sponge cake (to completely recreate dishes that contestants forgot to create a "beauty plate" for).
But whenever they're away from the Top Chef kitchen, they have to improvise — sometimes in the skeeziest of areas:
In the upcoming tenth season, sometimes the plates had to be taken down the street from the filming location to be shot in the food porn box. Other times, the location itself isn't ideal. For instance, says Birdsong, on one occasion during the show's ninth season, shot in Texas, the staff had to use a public bathroom for the food porn shots.

"We were actually shooting in a working bathroom, where people would go to the bathroom and come around and go right back out the door and we're shooting our food porn shots right there," she says. "It was really kind of funny." Texas in general was a tough shoot; in a behind-the-scenes video on Bravo's website, you see Birdsong and her crew cart plates across a busy street to a refrigerated truck, as well as shooting food in a broom closet and that aforementioned restroom, where one of the crew apologizes after using the facilities during the shoot.
That is so wrong but so appropriate, in so many different ways.
Have a tip we should know? tips@mediaite.com