Top Chef Season 12 Will Be Held in Boston; Here's Our Wish List for The Season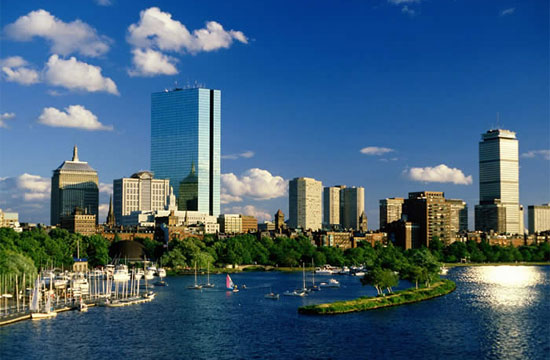 Bravo announced today that season 12 of Top Chef will take place in…Boston! It begins filming this fall, and will see its main judges (Tom Colicchio, Padma Lakshmi, and Gail Simmons) return.
Excuse me, I'm gonna get a little personal.
Aww, whatup Boston. You've finally Made It on the food scene. To think I fled you so many years ago, you with your Wise Potato Chips and endless clam shack-o-ramas, and discovered my passion for food…in New Orleans. (Yes, that was about seven years ago, and I know you got a lot better since then, what with Barbara Lynch and Tim Cushman and Jamie Bissonette and all, but I still have so many terrible memories. Blame it on my South Shore upbringing.)
In a news release, Bravo executive Shari Levine said they chose Boston "not only because of its rich historical significance, but also because of its robust and ever-growing culinary scene." As someone who loves its culinary scene (i.e. THE BOUNTY OF THE OCEANS), and who loves its rich historical significance even more (i.e. THE BOUNTY OF LIBERTY AND FREEDOM FROM TYRANNY), I have a very, very, very long wish list. While it's inevitable that the Red Sox, Harvard/MIT, lobstering, Faneuil Hall, Cape Cod, and apple season will make an appearance, Boston is more than that. Boston is GREAT.
Ready, Bravo? Here we go:
Someone creates a dish called "Whitey Bulgur"
Tom Colicchio wears a John Adams wig
Padma Lakshmi dons tavern wench garb>
A Boston Marathon challenge, with running
A Paul Revere challenge, with horses
High-end Spukie
Barbara Lynch co-judges every other challenge
The ubiquitous Dumb Challenge takes place on either a Swan Boat or a Duck Boat
Mise-en-place relay race: Shuck oysters, kill lobsters, pull cod out of ocean with bare hands
Town-Gown challenge: serve two versions of the same dish, one for the hahd working class types on Dorchester Ave, and the other for the pompous elites in the Harvard Faculty Club dining room
Pilgrim Challenge: survive for a year on nothing but vermin, clams, and the generosity of the Wampanoags
But do not do a chowder and baked beans challenge, because that would just be catering to stereotypes.
[h/t Times-Picayune]
RELATED:
Barbara Lynch on Doing The Impossible: 'Well, I Have Balls'
WATCH: Restaurant Destroyed In Boston Marathon Bombing Reopens Its Doors
The 5 Best Lines of The New York Times' Profile of Barbara Lynch and Kristen Kish
Have a tip we should know? tips@mediaite.com