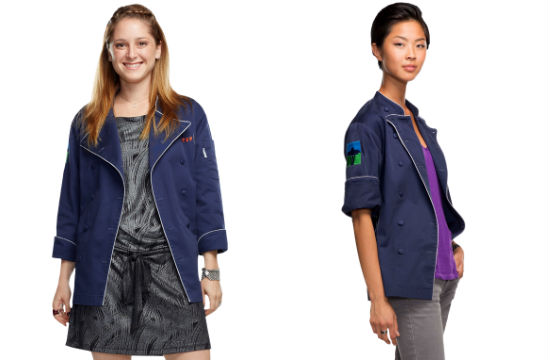 After a live show-down in front of a studio audience filled with Top Chef alums and judges alike, which Top Chef Seattle contestant took the crown as only the second female Top Chef winner in history?
…Kristen Kish! Go ahead: pat yourselves on the back for calling from the very beginning. We certainly are.
Of course, the big controversy from last night's finale is Format-gate 2013. Producers opted for an Iron Chef-style Kitchen Stadium showdown, which didn't leave any room for cumulative judging. Kristen and Brooke served up five courses each, and the judges went down the line and voted on their "winner" for the round as each course came out. Kristen swiftly won three out of four courses, and so they didn't even bother with dessert, although perhaps that was for the best.
Obviously, this prevents the judges from considering the cohesiveness of the meal as a whole, the chefs' performance leading up to the finale, or from engaging in their customary spirited debate in an attempt to sway the other judges towards their pick. Not to mention, it was completely obvious that Kristen was going to take the title when there were only 2 minutes of the episode left, and they were still judging the fourth course.
Also, we understand intellectually that Padma has a great palate and her opinion is considered in judging, but we like to pretend that it isn't really, because she's just the hot model host and not a chef. So to see her actually weigh in, and see that her vote actually counts…it's irritating.
And then CJ burned Brooke's pigs ears in her salad course, so obviously, everything is CJ's fault. Or so the Twitterverse deigns.
Check out how each of the four courses shook out below.
Bonus Clip: Since one of the tables in kitchen stadium was occupied by the nine previous Top Chef alums, The Magical Elves tapped them for their best advice to give the ladies heading into their final challenge. It was pretty adorable.
Have a tip we should know? tips@mediaite.com